wild
herps
Anolis apletophallus
—
no known English name
This species was split from Anolis limifrons in Köhler, Gunther and Javier Sunyer 2008. TWO NEW SPECIES OF ANOLES FORMERLY REFERRED TO AS ANOLIS LIMIFRONS (SQUAMATA: POLYCHROTIDAE). Herpetologica 64 (1): 92-108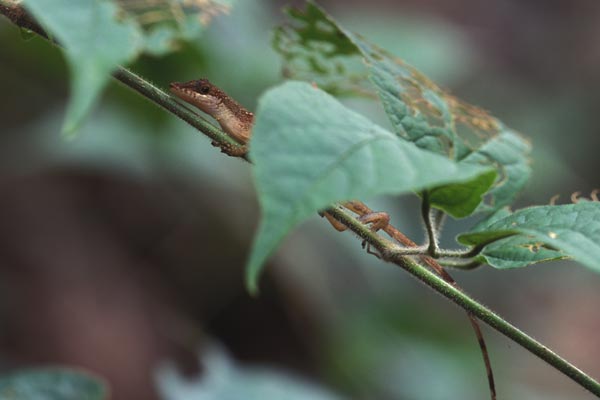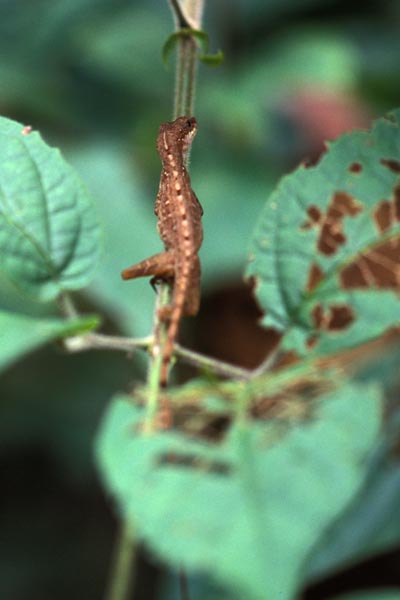 We saw surprisingly few anoles walking along Pipeline Road, a mecca for bird-watchers, though we did see some nice
toads
and an excellent three-toed sloth. This one was too shy to come out for a clear photo, but it entertained us by hopping acrobatically from branch to branch to chase down flies.
Some authorities put most of the Central and South American anole species (as opposed to the U.S./Caribbean ones) into the genus Norops. This might become the standard eventually, but anole expert Jonathon Losos and others make a strong case against it, so I'm sticking with Anolis at least for now.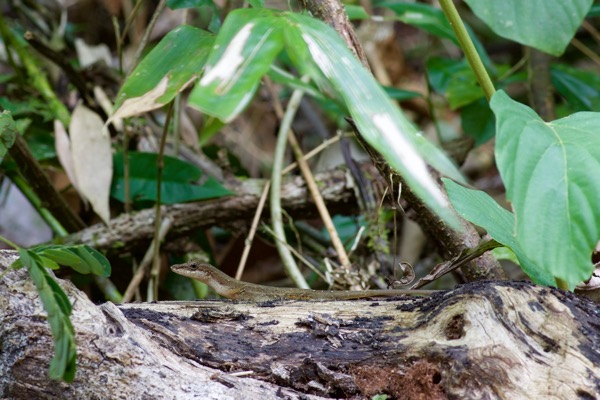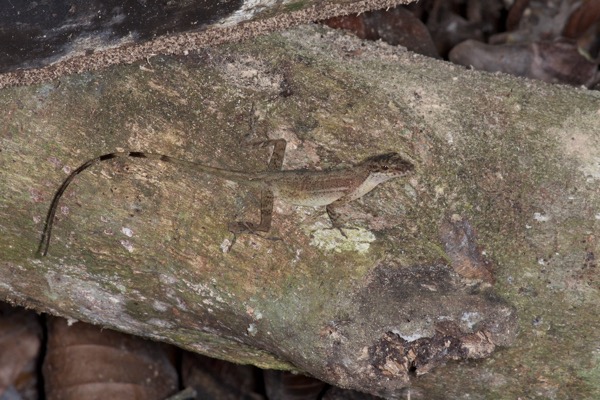 My next visit to Pipeline Road, fifteen years later, revealed that these fairly generic anoles were still the most common reptiles in the area.
Online references: