wild
herps
Anolis aquaticus
—
Water Anole
Also known as:
Stream Anole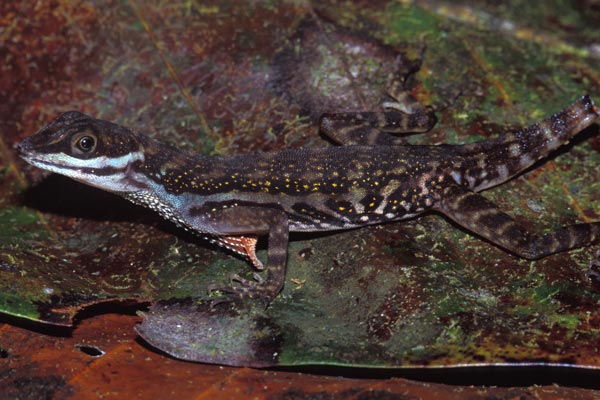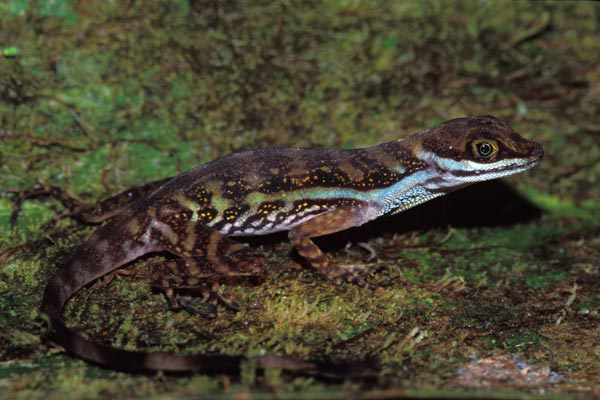 Alejandro Solorzano of the Costa Rica National Serpentarium found and captured both of these anoles by day along a forest stream, and we photographed them later that afternoon. They are closely related to
Anolis oxylophus
, a species I had seen in Monteverde earlier. Some authorities consider them variations within the same species.
Some authorities put most of the Central and South American anole species (as opposed to the U.S./Caribbean ones) into the genus Norops. This will probably be the standard soon, but for now there are still many authorities using "Anolis".
This lizard was photographed on a herping trip with GreenTracks. Here is a complete list of the species we found on this GreenTracks trip.
Printed references: