wild
herps
Acanthocercus ugandaensis
—
Uganda Tree Agama
Also known as:
Blue-headed Tree Agama, Blue-headed Agama, Blue-throated Agama, Black-necked Agama, Southern Tree Agama
This species was split from
Acanthocercus atricollis
by
Wagner et al in 2018
. Older literature calls this species
Agama atricollis
.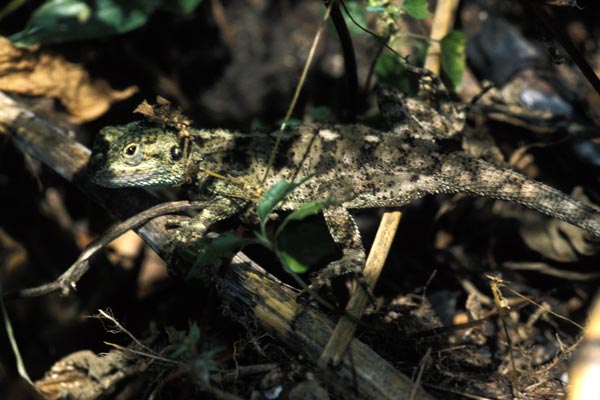 I half-heartedly chased this agama around a bush for ten minutes or so trying to get a good picture. I was too tired from a six-hour trek to see the mountain gorillas to make a decent adversary for this wary lizard.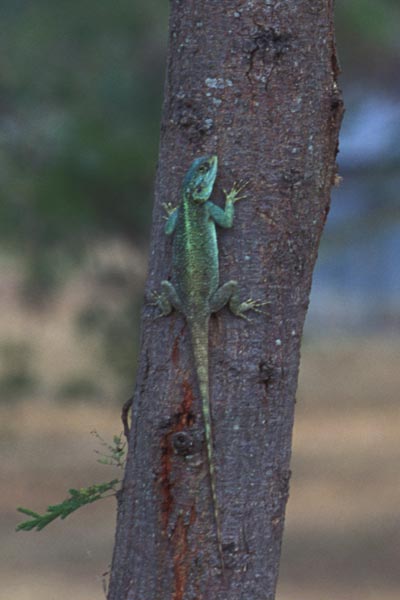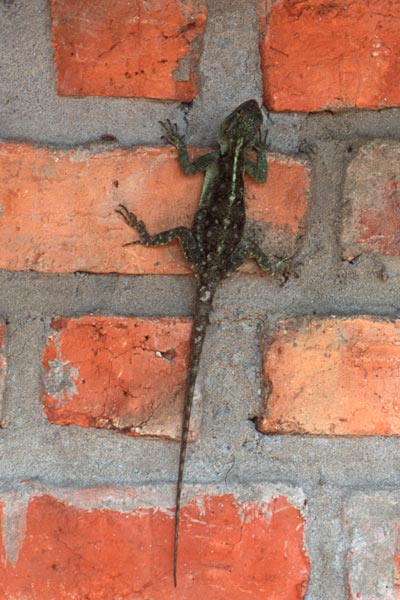 Near Bwindi Impenetrable Forest I saw several gorgeous blue-throated examples of this species from our car window. Tragically, I didn't get a photo of any of those marvelous specimens. Instead, here are mediocre photos of a couple of plainer individuals near the visitor's center at Queen Elizabeth National Park. I don't know if the dark one on the brick is a female or a male that's not wearing his colorful breeding attire.
Online references:
Printed references: