wild
herps
Agalychnis callidryas
—
Red-eyed Leaf Frog
Also known as:
Gaudy Leaf Frog, Red-eyed Treefrog
Red-eyed Leaf Frogs are a worldwide symbol of the rainforest that you see constantly on books, magazines, greeting cards, nature documentaries, etc. Like every other frog-lover in the world, I had always wanted to see one of these in the wild. Earlier trips I took to Belize and Costa Rica and Panama were failed opportunities. But on this
GreenTracks
trip, we found one the very first night. It was calling from high up on a leaf. We captured it and took photos the next afternoon.
Here is a complete list of the species we found on this GreenTracks trip.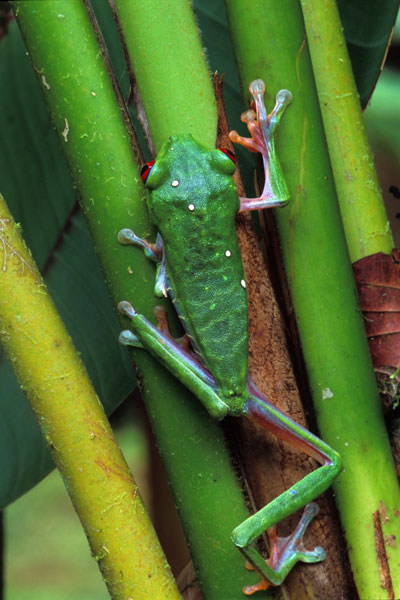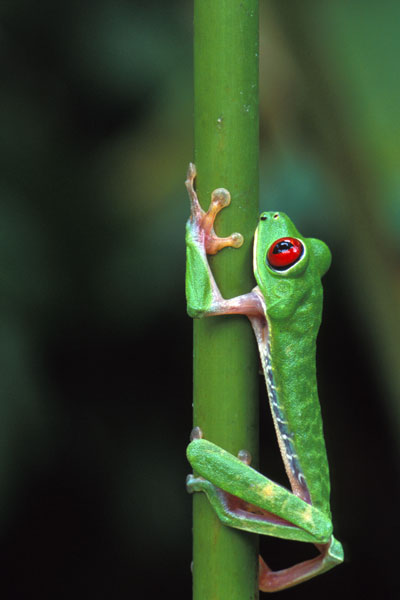 We found both of these on a dirt road at night, and detained them for a photo session the next day. The darker one is female, the lighter one male. They were mostly interested in sleeping.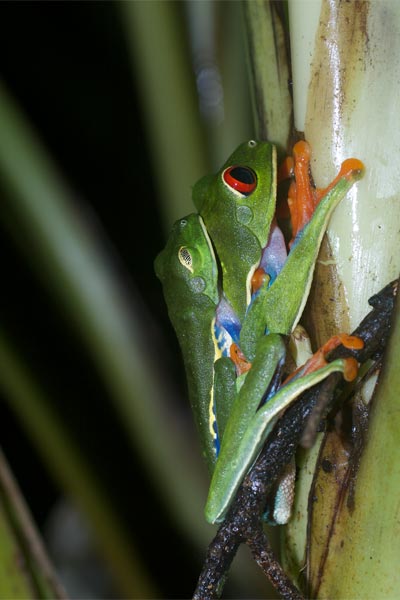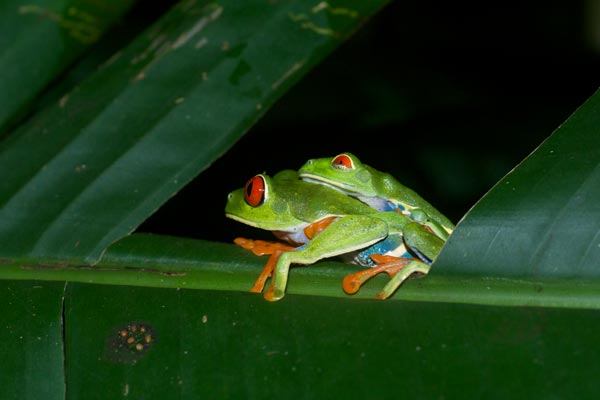 No trip to Costa Rica is complete without at least one Red-eyed Leaf Frog. Here are two, thus doubling the minimum requirement.
Online references:
Printed references: