wild
herps
Anolis capito
—
Big-headed Anole
Also known as:
Pug-nosed Anole, Long-legged Anole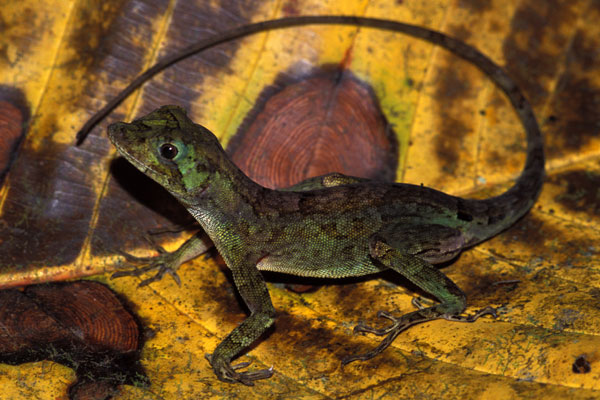 This large anole was found sleeping at night near the forest's edge by Alejandro Solorzano of the Costa Rica National Serpentarium, who was helping out on this
GreenTracks
trip.
Here is a complete list of the species we found on this trip.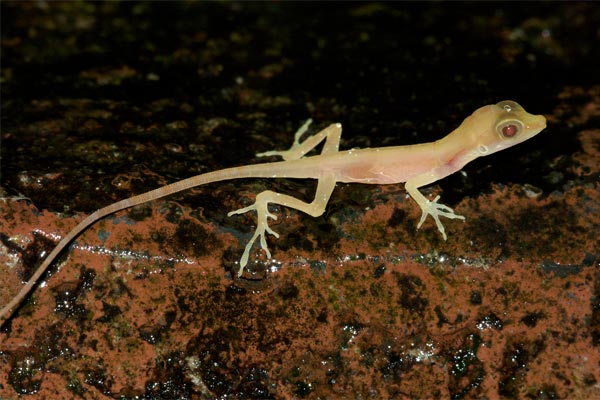 This was a tiny little hatchling anole, no more than two inches long including its tail. I haven't seen any other photos of tiny anoles with this ghostly translucent skin. I'm guessing it's
Anolis capito
based in large part on the cute li'l pug nose, but I wouldn't be surprised if I were wrong.
Anole enthusiast Ludovic Deutsch identified this photo as an albino, and used it to illustrate some thoughts on albinism.
Printed references: