wild
herps
Aspidoscelis costatus
—
Western Mexico Whiptail
The etymology of the genus name "Aspidoscelis" was recently reevaluated and switched from feminine to masculine. Which is kind of ironic with all of the all-female (parthenogenetic) species in this genus. But in any case, this species is referred to in many places as Aspidoscelis costata, the older feminine name.
Subspecies I've seen: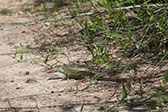 A. c. griseocephalus
Blue-throated Whiptail
Aspidoscelis costatus griseocephalus
—
Blue-throated Whiptail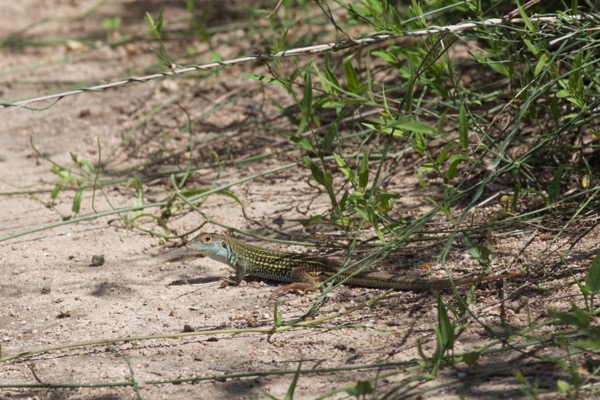 I saw a bunch of these whiptails in the area, but only found one that would hold a position long enough for a photo.
Online references:
Printed references: