wild
herps
Acris crepitans
—
Northern Cricket Frog
Also known as:
Eastern Cricket Frog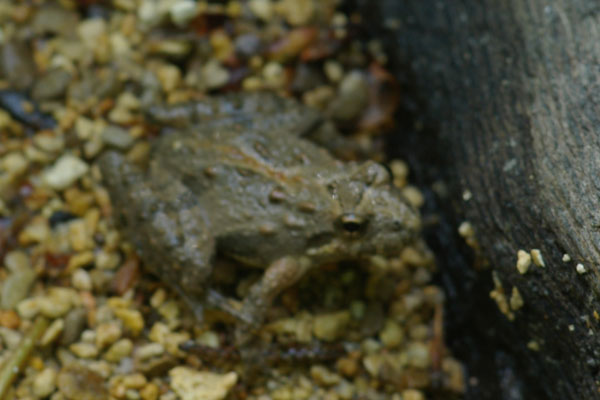 I only saw one of these little frogs, and it was something of a trouble-maker. It mocked my attempts to get a photo by posing still for one second too few to line up a shot. Then it would leap a huge distance for such a small frog, requiring me to futz with camera and tripod again. When I was oh-so-close to snapping the shutter, off it would leap again. I was lucky to get this one mediocre picture.
Hematite Lake Trail, Land Between The Lakes National Recreation Area, Trigg County, Kentucky
—
May 11, 2004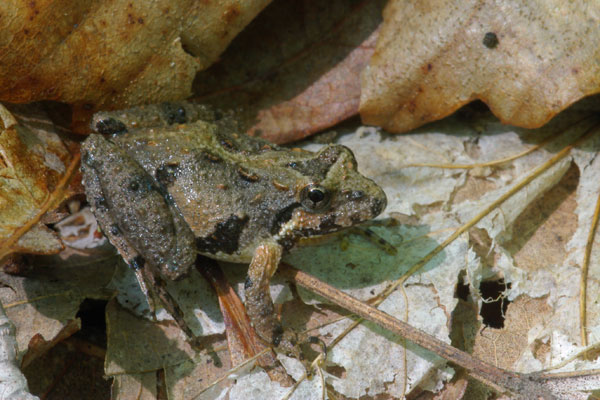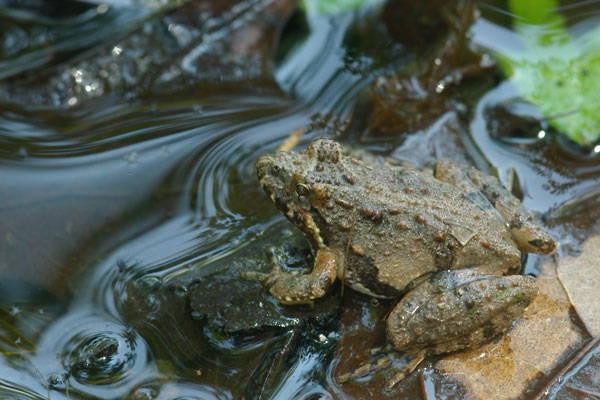 These little cricket frogs were much more cooperative than their Tennessee cousin. We saw a few of them hopping about in the leaf litter and near the lake's edge, but they were willing to stop hopping for a few moments to pose for posterity.
Online references:
Printed references: