wild
herps
Anolis hispaniolae
—
Common Stout Anole
These anoles were included in Anolis cybotes until a 2019 revision that split A. cybotes up into several species.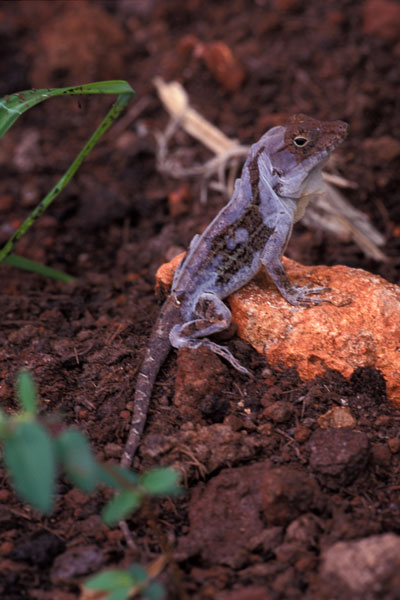 Here's one in the midst of shedding its skin. Only the males have the big heads. The females are quite a bit smaller and proportioned more like other anole species.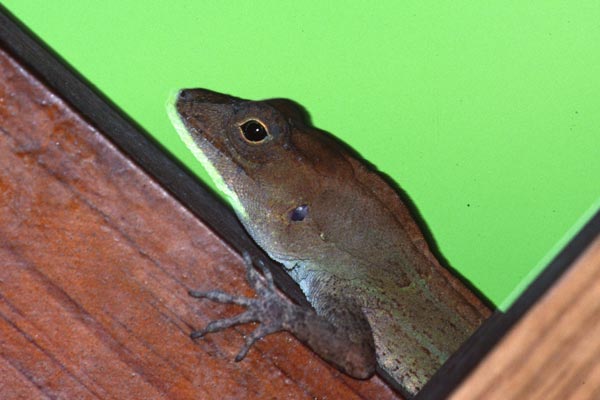 Of the five anole species I saw at Casa de Campo, these were by far the least wary of humans. This one hung out on the trellis of our veranda the entire week or so we were there, even after I caught it a couple of times for a closer look.
Online references:
Printed references: