wild
herps
Holcosus festivus
—
Central American Ameiva
Also known as:
Central American Whiptail, Tiger Ameiva
This species was recently moved into the genus Holcosus; it was formerly known as Ameiva festiva.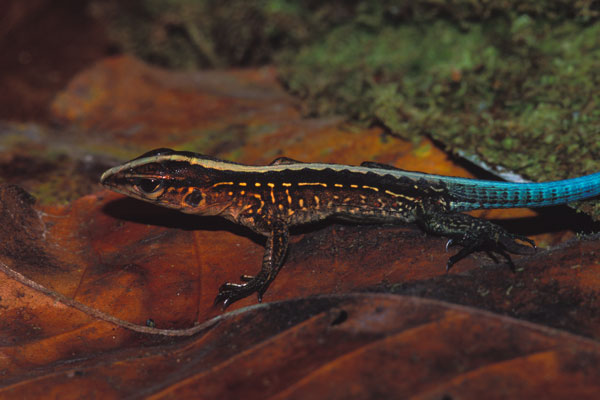 These brightly colored ameivas were abundant in the leaf litter, but hard to approach for photography or capturing. The one pictured here is a juvenile, and is the only we managed to catch.
Here
is a complete list of the species we found on this
GreenTracks
trip.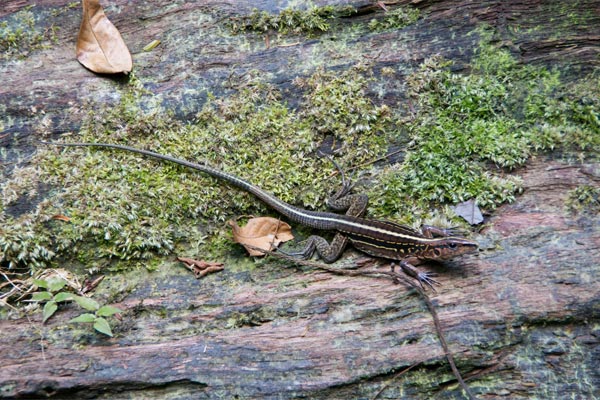 Here's a reasonably large adult basking in a sunny spot. The adults aren't quite as beautiful as the youngsters, but are still fine-looking lizards.
Online references:
Printed references: