wild
herps
Lophognathus gilberti
—
Gilbert's Dragon
Also known as:
Ta-Ta Lizard
This species has bounced back and forth between several genera as further studies continue to clarify the relationships among Australian agamid lizards. It has been at various times classified as
Lophognathus
,
Grammatophora
,
Physignathus
,
Gemmatophora
, and
Amphibolurus
. For now, it is resting in its original genus of
Lophognathus
.
Lophognathus horneri was split from L. gilberti in 2018, but it looks like all the ones I've seen (so far) belong to L. gilberti. An easily visible distinction is that L. horneri has a white spot in its tympanum.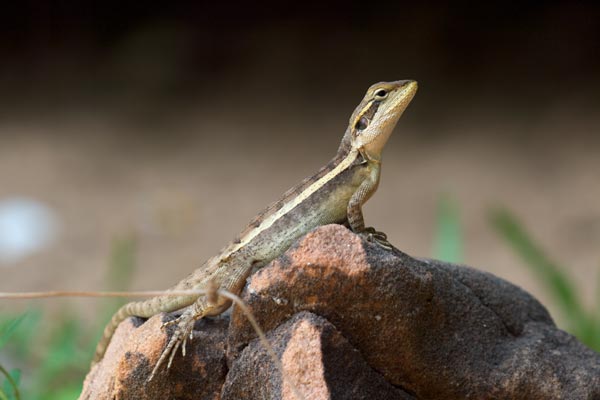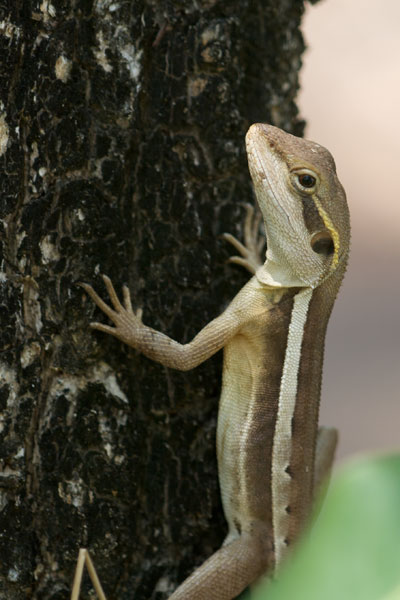 These distinguished fellows were hanging out with a few yards of the Bowali Visitor Centre. They were obviously accustomed to the human traffic, willing to hold their positions as I got some photos. I had originally ID'ed this as
Diporiphora albilabris sobria
, a population of which has been reported from Bowali Visitor Centre. Thanks to Stephen Mahony for the
corrected ID on iNaturalist
.
I've written up an account of this three-week trip to Australia here.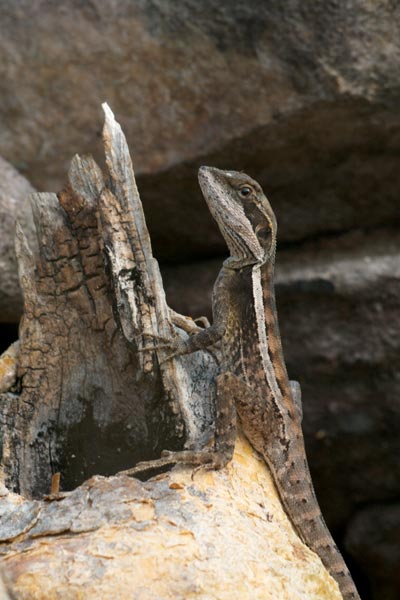 The light and dark bands across the back and off-white chin show that this one is either a female or a younger male.
Printed references: