wild
herps
Lophognathus gilberti
—
Gilbert's Dragon
Some other names for this species:
Ta-Ta Lizard
This species has bounced back and forth between several genera as further studies continue to clarify the relationships among Australian agamid lizards. It has been at various times classified as Lophognathus, Grammatophora, Physignathus, Gemmatophora, and Amphibolurus. For now, it is resting in its original genus of Lophognathus.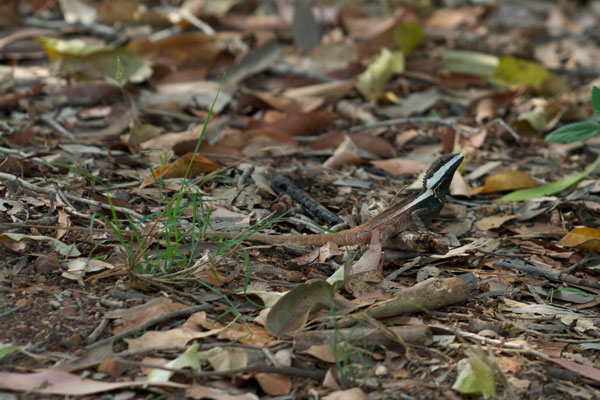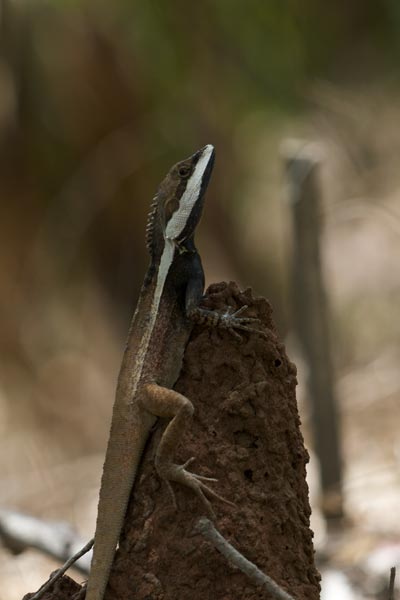 These entertaining lizards are the spitting image of their cousins
Gowidon temporalis
. I've tried to tell them apart by studying their scale patterns under maximum magnification, but I'm not entirely sure that I got it right in all cases. This one is a mature male.
They entertain by waving one of their front arms around before racing off, which is what earned them the name "Ta-Ta Lizard" .
I've written up an account of this three-week trip to Australia here.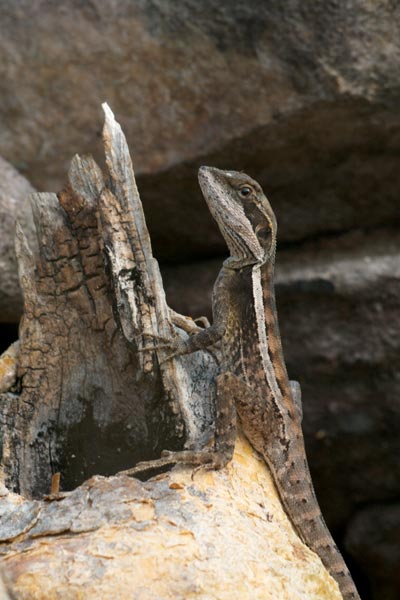 The light and dark bands across the back and off-white chin show that this one is either a female or a younger male.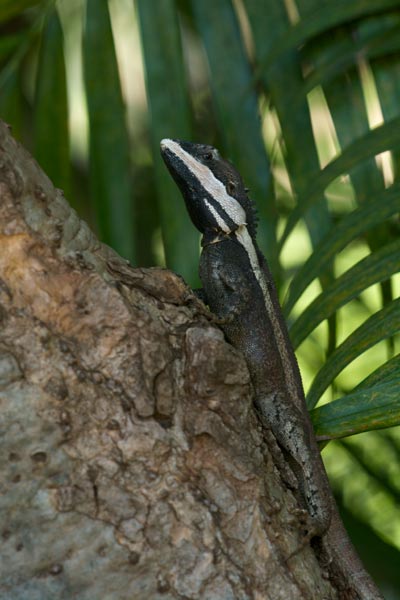 This mature male was hanging out on a palm tree near the reception desk of the Gagudju Lodge Cooinda, keeping a careful eye on the prospective guests to see if there were any worthy of a wave. He did not wave at us, for what that's worth.
Printed references: