wild
herps
Anolis lemurinus
—
Ghost Anole
Also known as:
Canopy Anole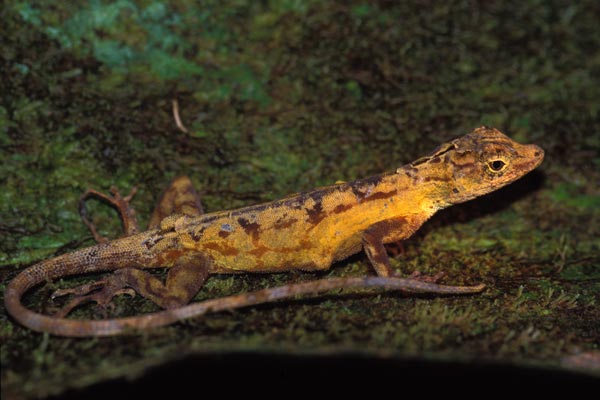 We found and captured this anole sleeping at night, and photographed it the next day. I had identified it as
Anoles pentaprion
, but was set straight
on iNaturalist
.
Some authorities put most of the Central and South American anole species (as opposed to the U.S./Caribbean ones) into the genus Norops. This will probably be the standard soon, but for now there are still many authorities using "Anolis".
This lizard was photographed on a herping trip with GreenTracks. Here is a complete list of the species we found on this GreenTracks trip.
Printed references: