wild
herps
Holcosus leptophrys
—
Delicate Ameiva
This species was recently moved into the genus Holcosus; it was formerly known as Ameiva leptophrys.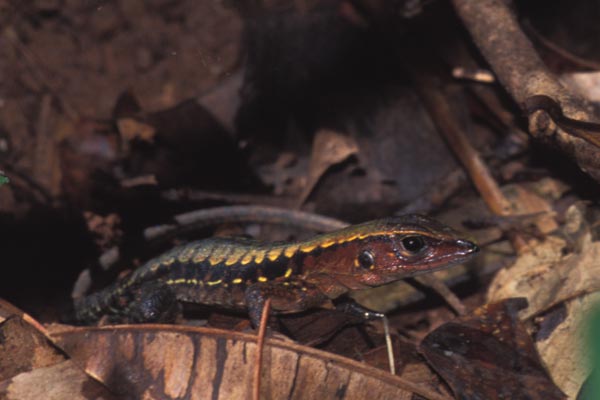 The common name for this beefy ameiva seems ill-chosen. We came across several adults basking in sun spots on the forest trail, but I never managed to get a photo before they ran off. A few feeble attempts to capture them failed miserably. The one pictured here is a juvenile.
Here is a complete list of the species we found on this GreenTracks trip.
Online references:
Printed references: