Species:
Actinemys marmorata
Western Pond Turtle
Some other names for this species:
Pacific Pond Turtle
July 25, 1998
Pescadero Marsh Natural Preserve, San Mateo County, California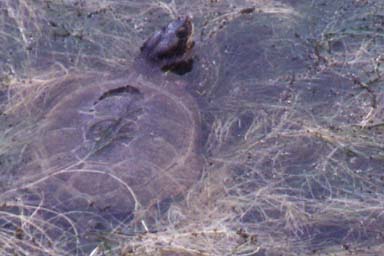 There aren't too many places along the California coast where it's easy to find turtles anymore, but Pescadero Marsh still has a healthy population.
This species was until recently considered part of the genus Clemmys.
September 17, 2000
Andrew Molera State Park, Monterey County, California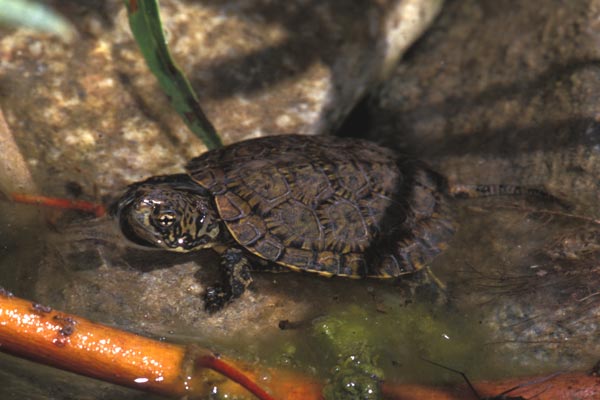 This tiny little guy was just a couple of inches across. It was sunning itself right near the edge of a river, keeping a wary eye on my camera and tripod. When I got too close, it would swim down to the bottom for a few minutes.
February 23, 2002
Oso Flaco Lake, San Luis Obispo County, California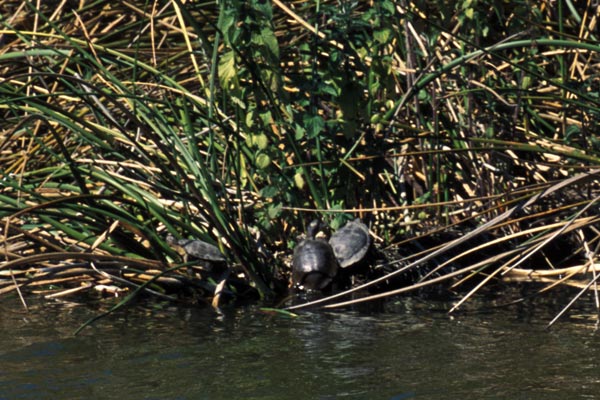 Any day upon which you see wild turtles is a happy day, and this was no exception. We saw 8 or 9 adult turtles on the edges of Oso Flaco Lake, basking in the sun. Unfortunately they were all pretty far from us, so I couldn't get a very good photo.
February 17, 2007
Henry W. Coe State Park, Santa Clara County, California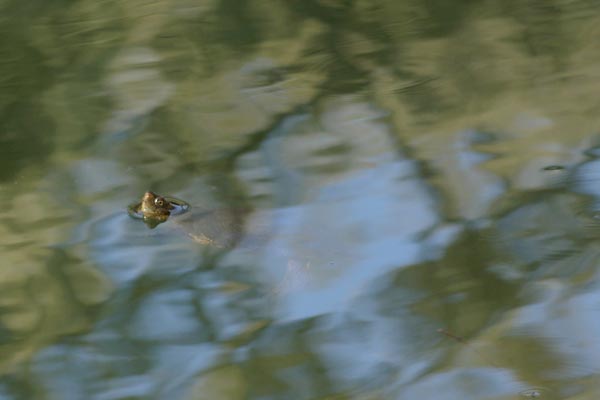 On a warm winter day, my friend Fred Harer and I were pleasantly surprised to discover a pond with quite a few pond turtles drifting about.