wild
herps
Actinemys marmorata
—
Western Pond Turtle
Also known as:
Pacific Pond Turtle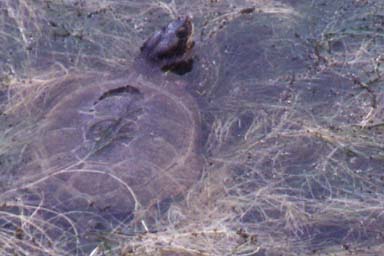 There aren't too many places along the California coast where it's easy to find turtles anymore, but Pescadero Marsh still has a healthy population.
This species was until recently considered part of the genus Clemmys.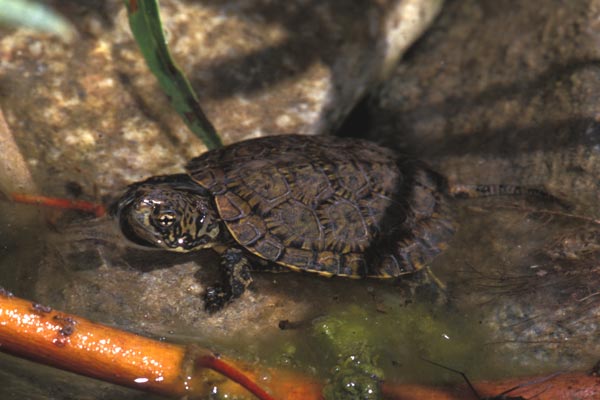 This tiny little guy was just a couple of inches across. It was sunning itself right near the edge of a river, keeping a wary eye on my camera and tripod. When I got too close, it would swim down to the bottom for a few minutes.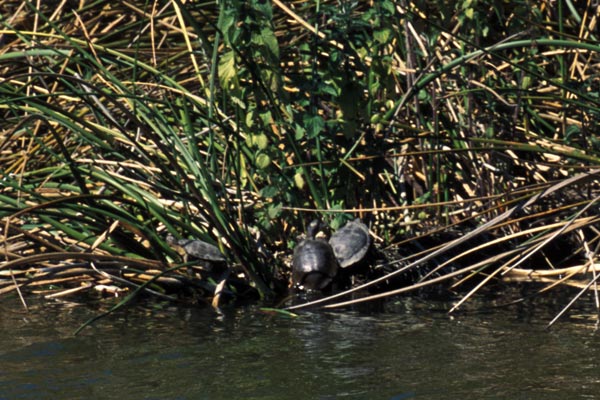 Any day upon which you see wild turtles is a happy day, and this was no exception. We saw 8 or 9 adult turtles on the edges of Oso Flaco Lake, basking in the sun. Unfortunately they were all pretty far from us, so I couldn't get a very good photo.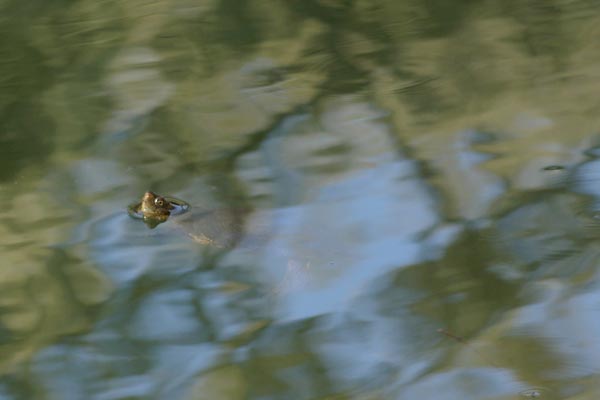 On a warm winter day, my friend Fred Harer and I were pleasantly surprised to discover a pond with quite a few pond turtles drifting about.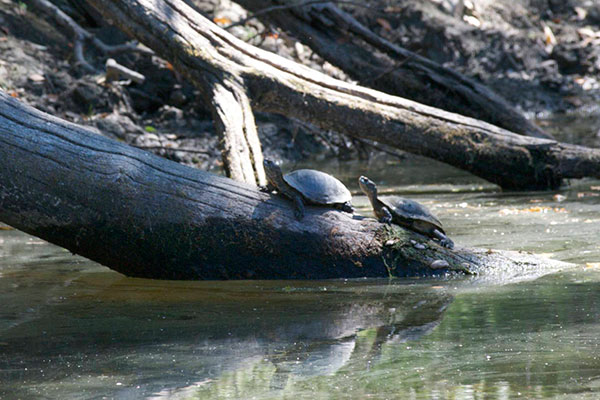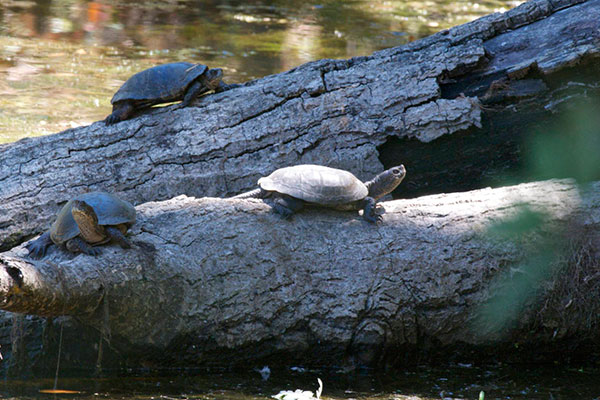 The same pond a few years later had several pond turtles hauled out on partially submerged logs. They were very difficult to approach closely; they would slip into the water the instant they were aware of my presence.
James Maughn showed me this pond in which native and non-native turtles commingle. In this photo, the second turtle from the left is a
Red-eared Slider
, and the other four are Western Pond Turtles.
Online references:
Printed references: