wild
herps
Aphaniotis ornata
—
Ornate Earless Agama
Some other names for this species:
Leaf-nosed Agama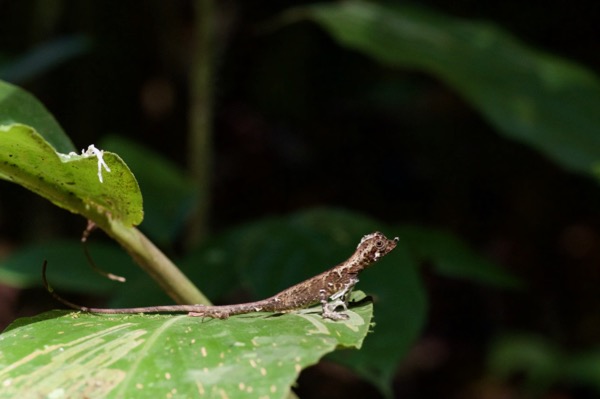 I had hoped to see this silly-looking little lizard at Danum Valley, and sure enough I found this young one within fifteen minutes of heading off into the forest on my first day at Borneo Rainforest Lodge. It has almost finished shedding its skin.
I was hoping to find more of these nasally enhanced saurians in Danum Valley since I only got mediocre photos of the first one I saw due to my lack of tripod at the time.. But I had reached my final morning without seeing another one, when I turned a corner in the trail and spotted this one up ahead. That is one proud and yet weird stance, I love it!
Online references:
Printed references:
Das, I. 2004. Lizards of Borneo
Das, I. 2010. A Field Guide to the Reptiles of South-east Asia
Malkmus, R., Manthey, U. Vogel, G., Hoffmann, P., & Kosuch, J. 2002. Amphibians & Reptiles of Mount Kinabalu (North Borneo)