wild
herps
Anolis pentaprion
—
Lichen Anole
Some other names for this species:
Faded Anole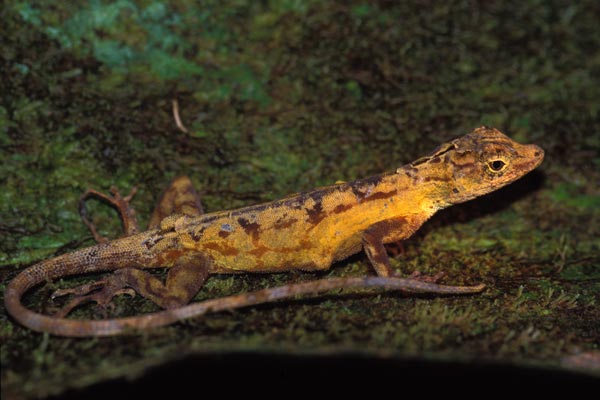 We found and captured this anole sleeping at night, and photographed it the next day. The unusual yellow color makes for great camouflage against lichen, hence the common name.
Some authorities put most of the Central and South American anole species (as opposed to the U.S./Caribbean ones) into the genus Norops. This will probably be the standard soon, but for now there are still many authorities using "Anolis".
This lizard was photographed on a herping trip with GreenTracks. Here is a complete list of the species we found on this GreenTracks trip.
Printed references: