wild
herps
Anolis polylepis
—
Many-scaled Anole
Some other names for this species:
Golfo Dulce Anole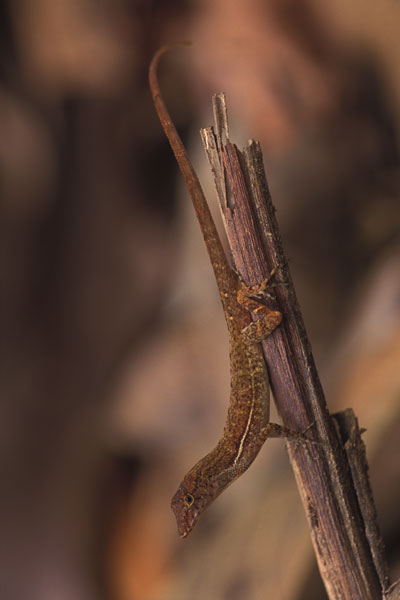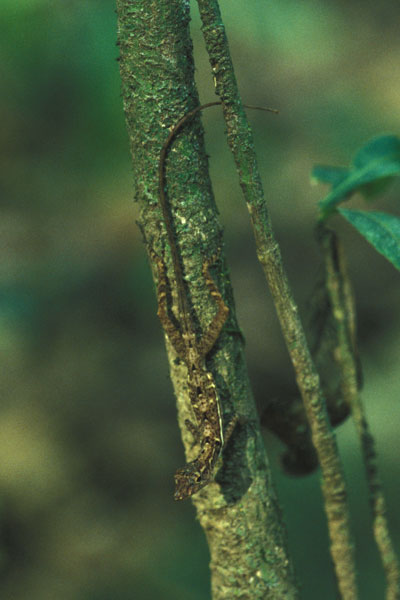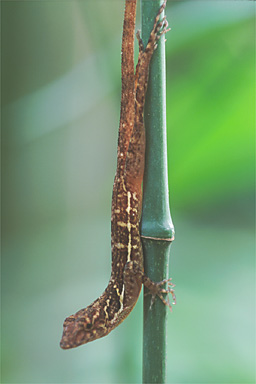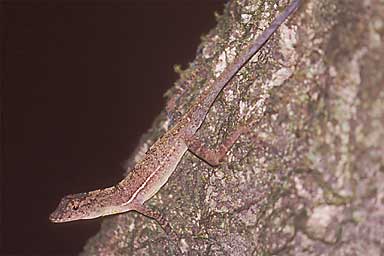 These four are all adult males, found one afternoon in a progressively-darkening patch of primary rainforest. The females have much less of a pattern. We were very impressed by the relative size of the huge yellow dewlap that the first anole here displayed for us.
Some authorities put most of the Central and South American anole species (as opposed to the U.S./Caribbean ones) into the genus Norops. This might become the standard soon, but for now there are still many authorities using "Anolis". Thanks to Axel Fläschendräger for helping to identify this anole.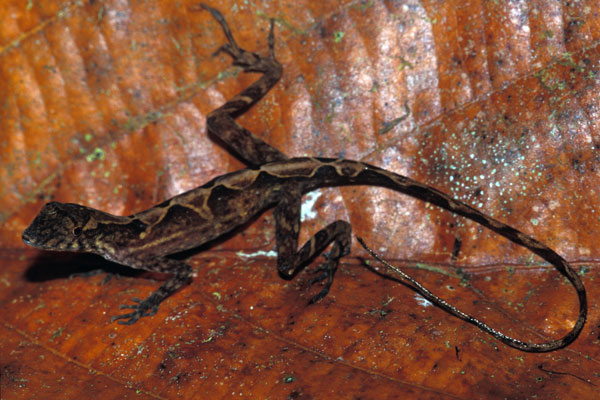 The diamond pattern shows that this is a female
Anolis polylepis
. I had earlier identified this lizard as
Anolis tropidolepis
, but Savage's great
Costa Rica herps book
set me straight.
This lizard was photographed on a herping trip with GreenTracks. Here is a complete list of the species we found on this GreenTracks trip.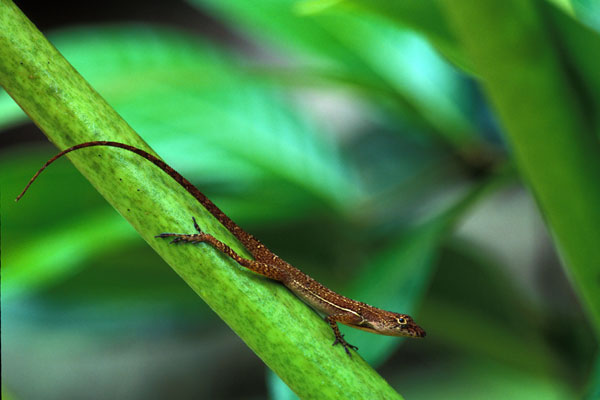 This individual was posing nicely in the greenery just outside my cabin at the Esquinas Lodge.
Online references:
This species is briefly described in an on-line field guide to the herps of Las Cruces Biological Station in Costa Rica.
Printed references: