wild
herps
Holcosus undulatus
—
Rainbow Ameiva
Some other names for this species:
Barred Whiptail, Metallic Ameiva
This species was recently moved into the genus Holcosus; it was formerly known as Ameiva undulata.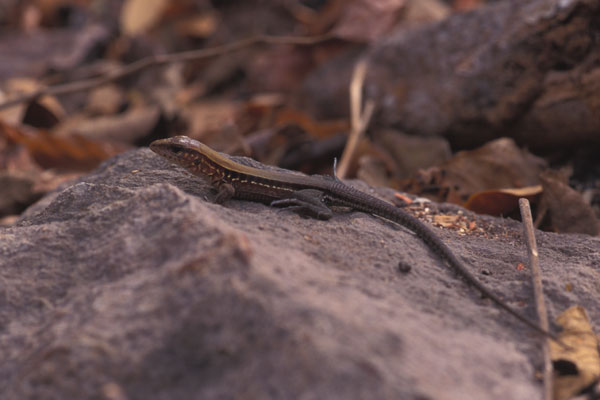 This ameiva was at the roadside near the Palenque Garabito restaurant where we stopped briefly for a final pit stop before leaving the Pan-American Highway for the long and bumpy dirt road up to the Monteverde Cloud Forest. I believe this is a young female Ameiva undulata; the males are much more colorful (as in the next picture).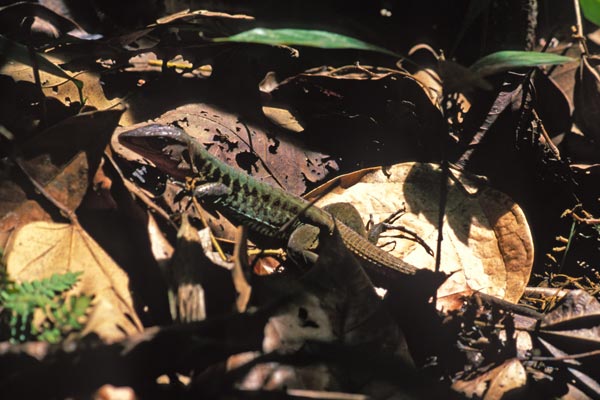 I first noticed this large and colorful male rustling through the leaf litter on the shaded forest floor. I thought it was some sort of medium-sized rodent until it popped up its head and moved on to the next promising-looking leaf pile. After some more poking and prodding through the leaves, it finally decided to bask briefly in a sun patch, where I got this overly high-contrast photo.
Online references:
Printed references: