wild
herps
Aspidoscelis uniparens
—
Desert Grassland Whiptail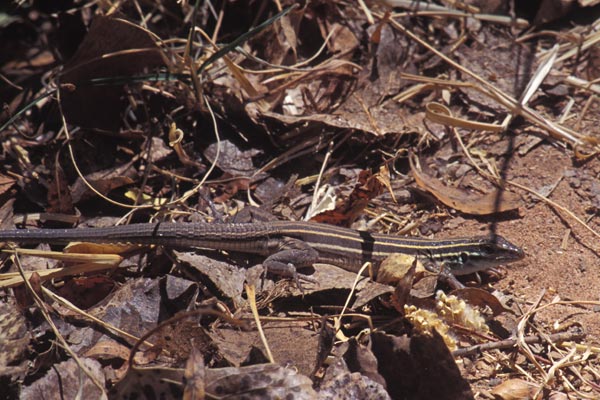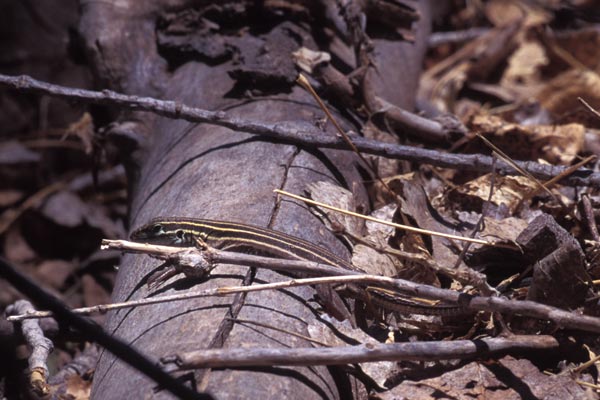 The leaf litter around the San Pedro river was busy with the scuttling and scritching of these constantly-moving lizards. This is another of the all-female virgin-birth-giving whiptail species, as you might guess from its scientific name.
This species was placed in the genus Cnemidophorus until recently, so most reference books still use that name.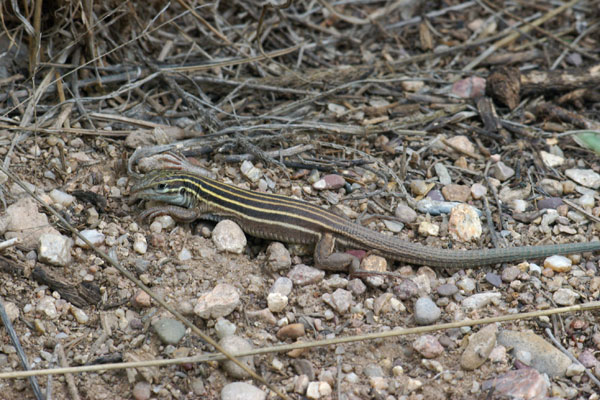 On a return trip to the same area, I saw another large batch of these lizards skittering about. Every once in a long while one would pause to bask for long enough that I could get a photo.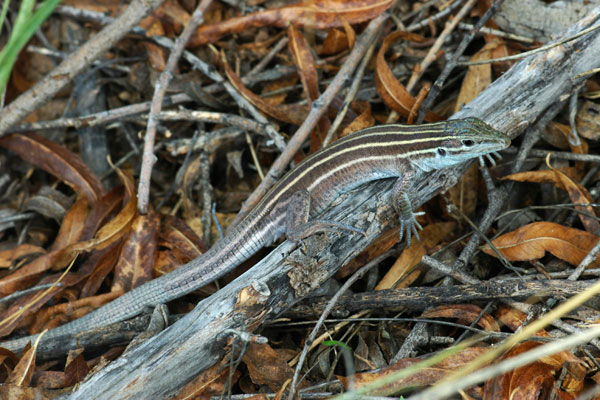 We spotted another momentarily-basking whiptail the next day.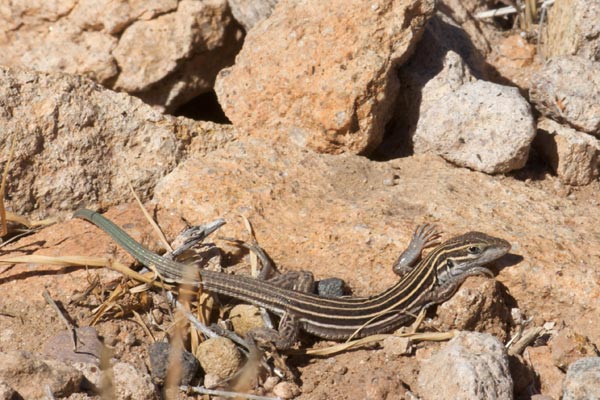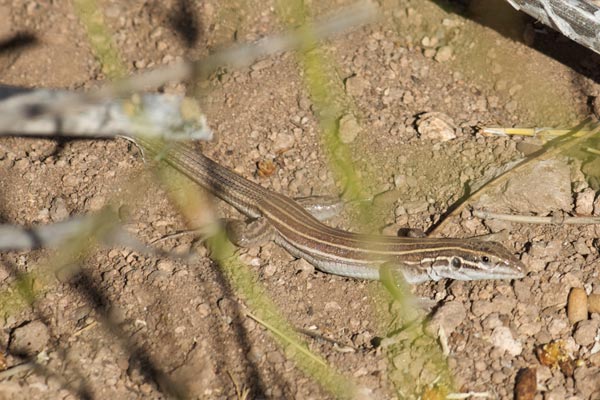 These little whiptails were very common on the desert floor at City of Rocks.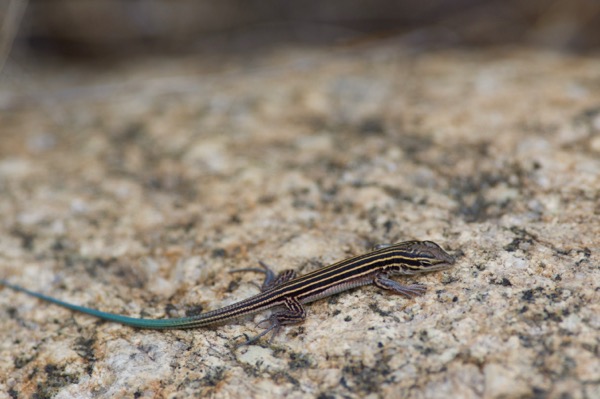 I was pleasantly surprised that this teeny tiny whiptail allowed me to approach closely enough for this photo. The blue tail identifies it as A. uniparens rather than one of the other local whiptail species.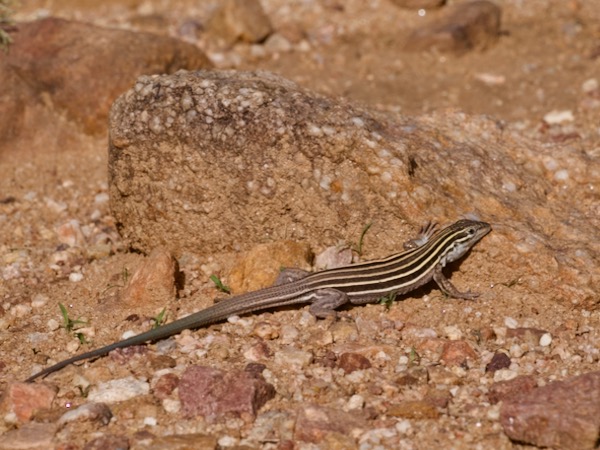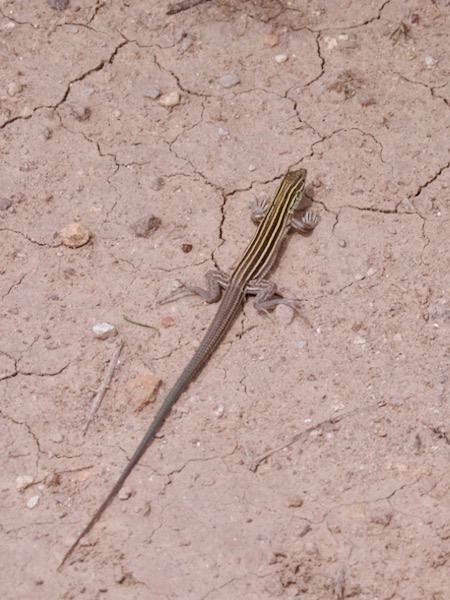 The blue tail is quite faded in adults, but still noticeable.
Printed references: