Species:
Aneides vagrans
Wandering Salamander
April 1, 2006
Jedediah Smith Redwoods State Park, Del Norte County, California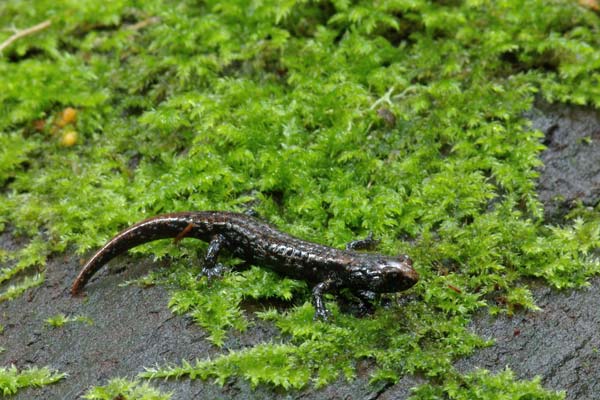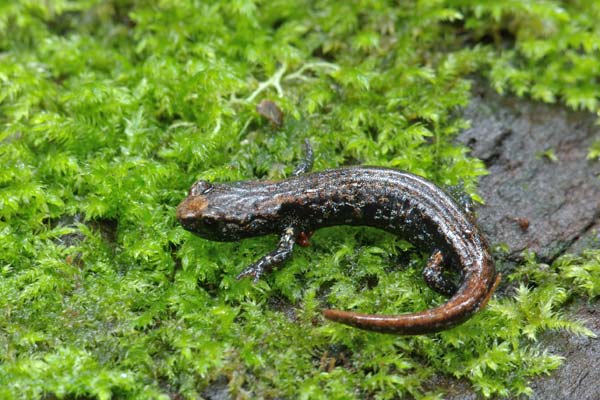 This cute little guy is just a baby. Baby salamanders tend to look more alike than adult salamanders, so it wasn't clear to me what species this was when I first ran across it. Later I learned that the brassy colored patch on the snout and tail is a giveaway that this is a baby Wandering Salamander.
Wandering Salamanders weren't classified as a separate species until recently, so they don't appear in too many books yet. Formerly they were grouped with Clouded Salamanders (Aneides ferreus).