wild
herps
Aglyptodactylus madagascariensis
—
Madagascar Jumping Frog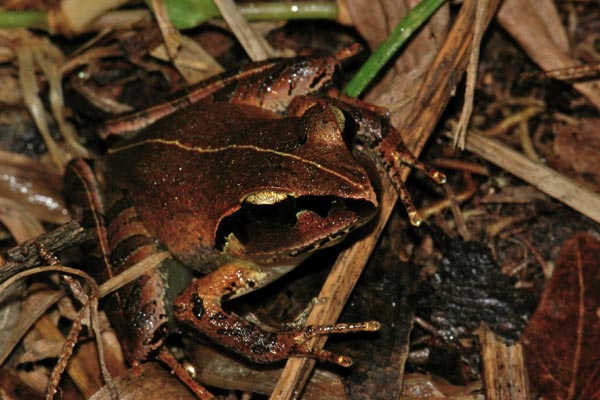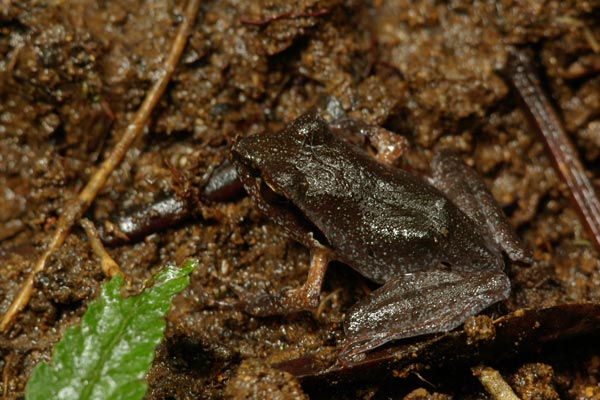 This was the very first frog we saw at Ranomafana, and a light rain was falling at the time. I had to be careful to keep my camera covered while trying to get photos, but the frog was not cooperating at all. It would wait for me to get the camera in place, with an umbrella above the camera, then it would make a prodigious leap and squirm down into the leaf litter. It turned out to be a very common frog at Ranomafana.
The second one pictured here is a youngster that we saw about an hour after that first frog.
Here is a list of all the reptiles and frogs I saw on this trip to Madagascar.
Online references:
Printed references:
Glaw, F., Vences, M. 2007. A Field Guide to the Amphibians and Reptiles of Madagascar, Third Edition
Glaw, F., Vences, M. 1994. A Fieldguide to the Amphibians and Reptiles of Madagascar, Second Edition
Henkel, F., Schmidt, W. 2000. Amphibians and Reptiles of Madagascar and the Mascarene, Seychelles, and Comoro Islands