wild
herps
Boophis albilabris
—
White-lipped Bright-eyed Frog
Subspecies I've seen: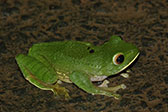 B. a. albilabris
White-lipped Bright-eyed Frog
Boophis albilabris albilabris
—
White-lipped Bright-eyed Frog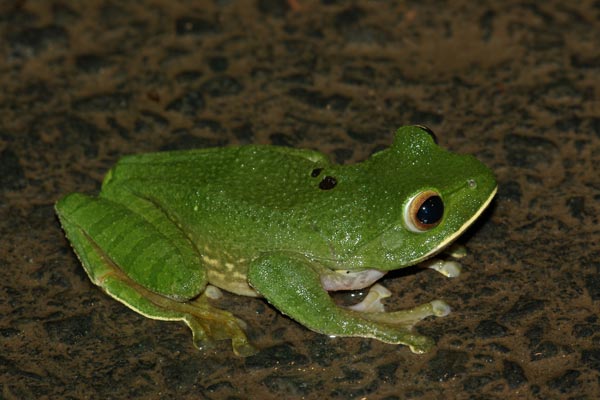 This was our last and largest frog of the evening frog hunt. My sister Mary saw it plopped in the road just after we had seen
another large green frog
in the road. Our guide thought the two were the same species, but when I studied the photos I realized that they had clearly different eyes, textures, colors, and patterns. But they were indeed both large and green.
Here is a list of all the reptiles and frogs I saw on this trip to Madagascar.
Printed references: