wild
herps
Brookesia brunoi
—
Anja Reserve Stub-tailed Chameleon
This species, so far known only from the Anja Community Reserve, was
described in 2012
. This would certainly explain why I couldn't find any information about it in 2007 when these photos were taken. I formerly had this listed as "Brookesia sp, possibly undescribed".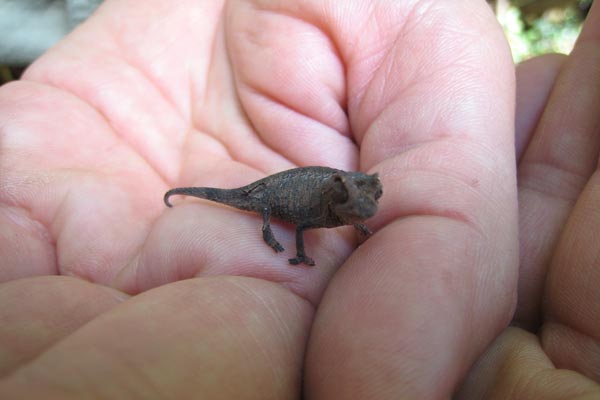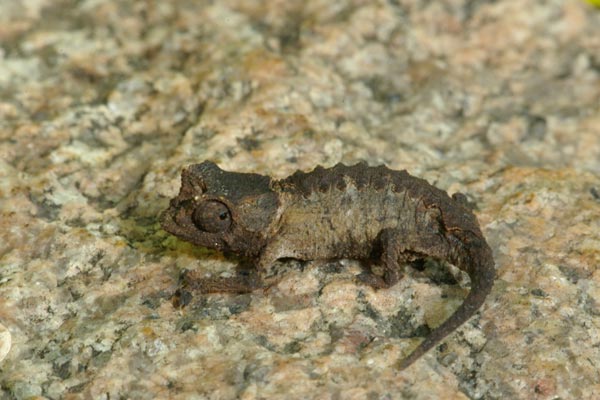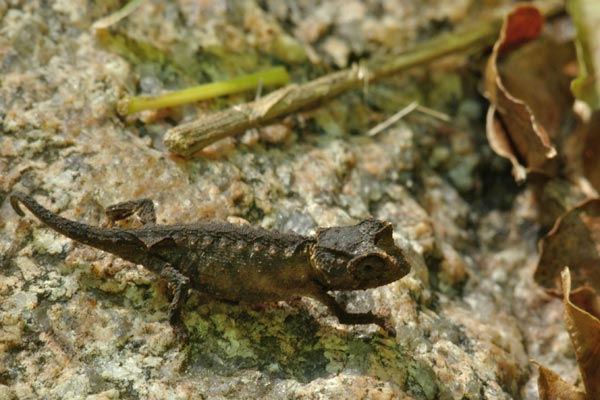 We had searched for some little
Brookesia
leaf chameleons at Analamazaotra in the previous few days, but didn't have any luck there. At Anja, we searched and searched through the dry leaf litter to no avail, and had basically given up when one of the local guides came over with a big smile on his face and this little fellow in hand.
My wife Monica Rua took the picture of this chameleon in my hand.
Here is a list of all the reptiles and frogs I saw on this trip to Madagascar.