wild
herps
Brookesia peyrierasi
—
Antongil Leaf Chameleon
Also known as:
Peyrieras' Pygmy Chameleon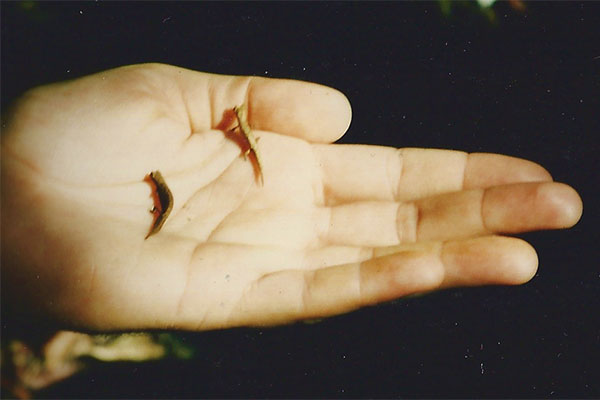 These incredibly tiny ground-dwelling chameleons aren't quite the smallest chameleons; that honor would go to their near relatives Brookesia minima. We were amazed that our local guide could find these critters in the leaf litter, but they did so several times.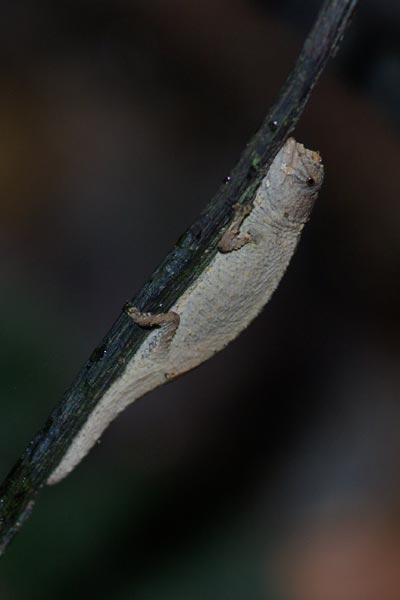 We were very impressed with our guide Armand when he left the trail in the dark of night and discovered this tiny, tiny sleeping chameleon about 20 feet away and about six inches off the ground.
Here is a list of all the reptiles and frogs I saw on this trip to Madagascar.
Printed references: