wild
herps
Brookesia superciliaris
—
Horned Leaf Chameleon
Also known as:
Brown Leaf Chameleon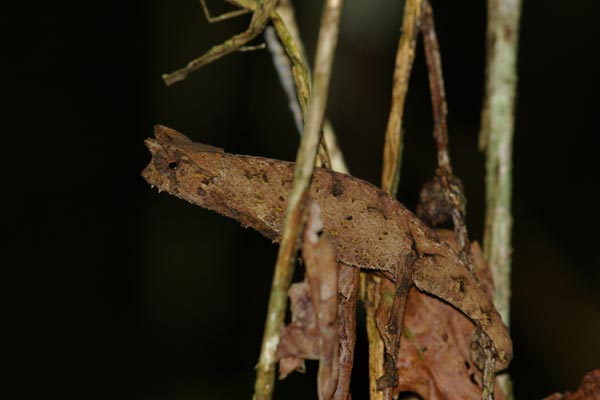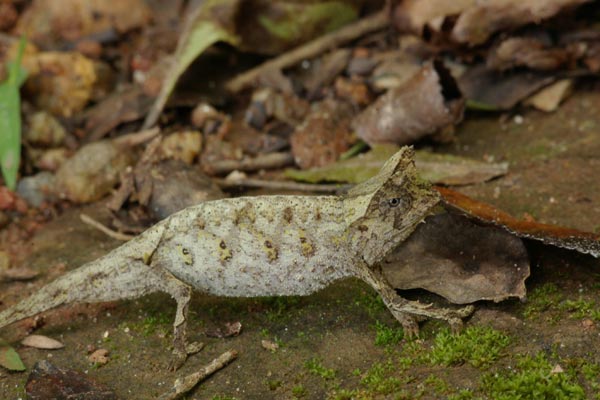 Our guide Theo somehow spotted both of these amazingly camouflaged small chameleons. The first one was about four feet off the ground in some dead leaves, completely immobile and practically invisible. The forest was dark and a soft breeze caused the branches to sway back and forth a little, necessitating a flash photo. The second one was moving about in the leaf litter, not quite as impossible to see, but close.
Here is a list of all the reptiles and frogs I saw on this trip to Madagascar.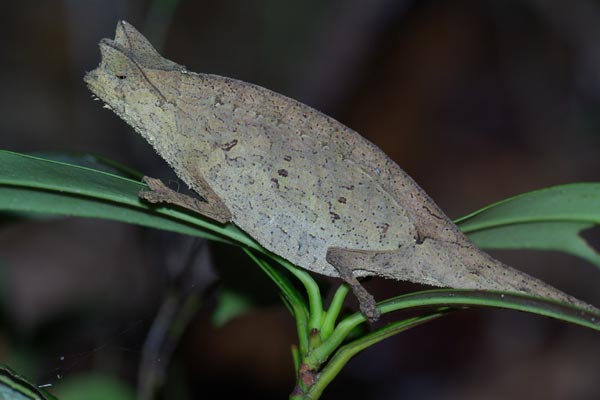 Such tiny little legs and feet on this sleeping chameleon!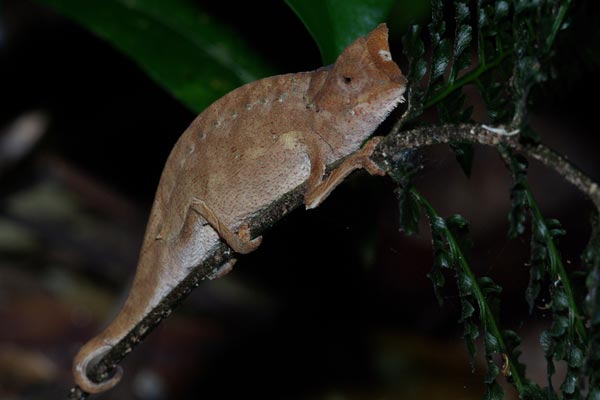 Another night hike, another sleepy leaf chameleon.
Printed references: