wild
herps
Boophis tephraeomystax
—
Dumeril's Bright-eyed Frog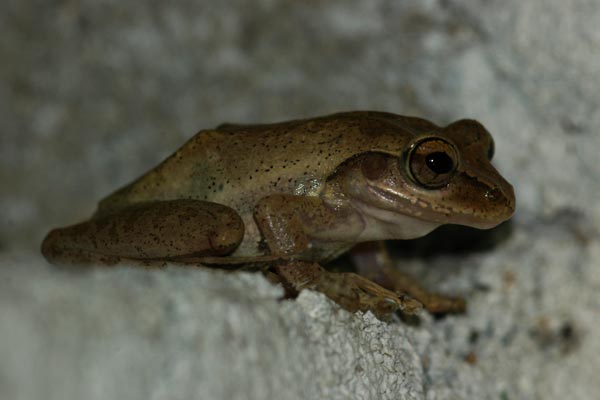 My sister Mary had a large, interesting
snake
in her bungalow's bathroom. All my wife Monica and I had was this frog.
(OK, we also had a very large, very flat spider lurking behind the mirror.)
I had originally identified this frog as Guibemantis tornieri. Thanks to Madagascar frog expert Devin Edmonds for correcting me.
Here is a list of all the reptiles and frogs I saw on this trip to Madagascar.
Printed references:
Glaw, F., Vences, M. 2007. A Field Guide to the Amphibians and Reptiles of Madagascar, Third Edition
Glaw, F., Vences, M. 1994. A Fieldguide to the Amphibians and Reptiles of Madagascar, Second Edition
Henkel, F., Schmidt, W. 2000. Amphibians and Reptiles of Madagascar and the Mascarene, Seychelles, and Comoro Islands