Species:
Boophis viridis
Green Bright-eyed Frog
Analamazaotra Special Reserve (Perinét), Toamasina province, Madagascar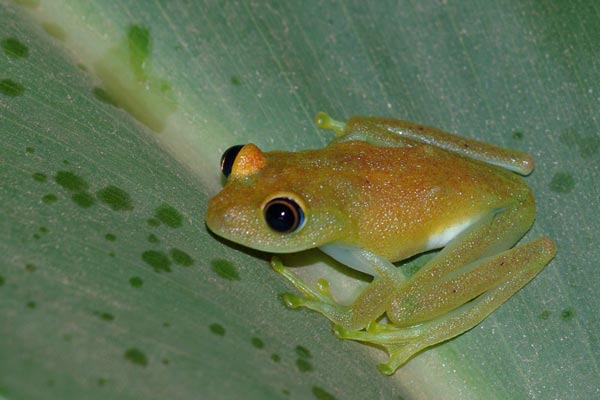 This pretty little treefrog is only known from the Andasibe area. You can guess from the long back legs that this species must be a great jumper.
Here is a list of all the reptiles and frogs I saw on this trip to Madagascar.