wild
herps
Carlia amax
—
Two-spined Rainbow Skink
Also known as:
Bauxite Rainbow Skink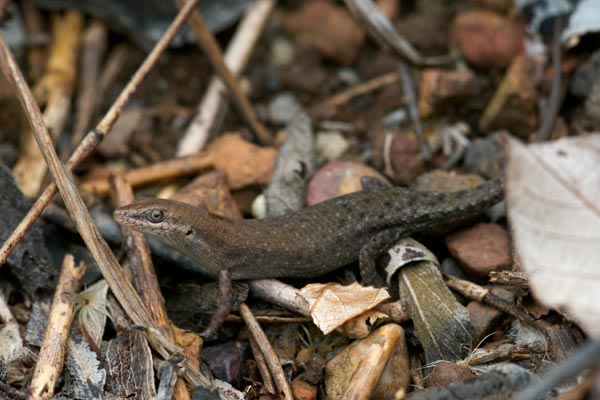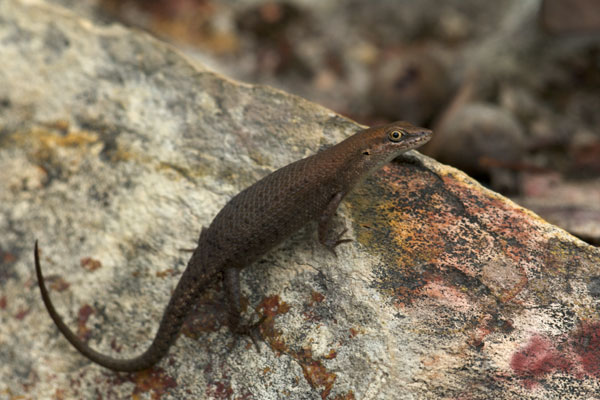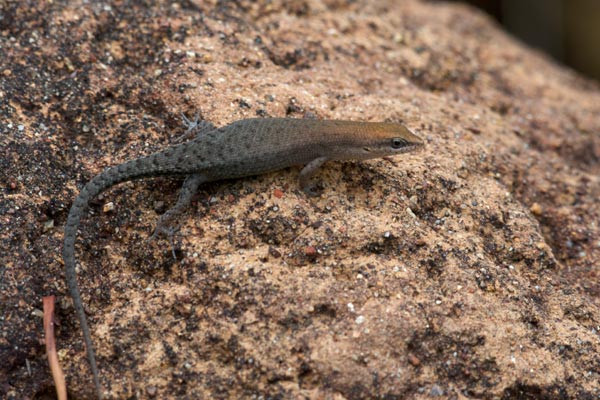 These were by far the most common lizards in the Darwin area. We saw twenty or thirty in a couple of hours at Charles Darwin National Park, skittering about in the leaf litter. The copper-colored heads signify that these are males in the breeding season.
I've written up an account of this three-week trip to Australia here.
There are several species of
Carlia
in the Kakadu area, and this one looks enough different from the ones in Charles Darwin National Park that I'm not entirely sure it is
C. amax
. But i couldn't find any reason to believe that it is one of the other
Carlia
. If you have any more clues on this subject, please send me
email
.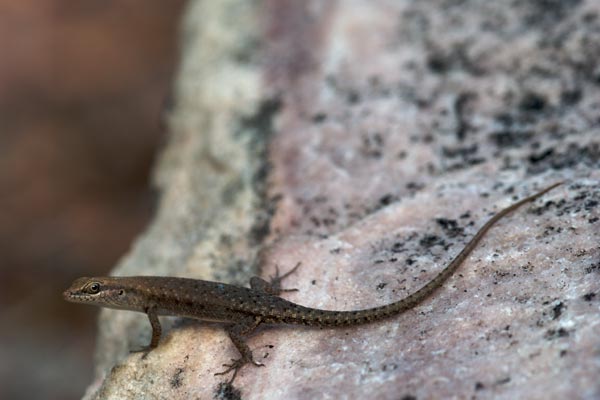 This one has the copper head of skinks from Charles Darwin National Park, and some of the lighter speckling of the skink from Ubirr. So that lends some credence to my guess that these are all the same species.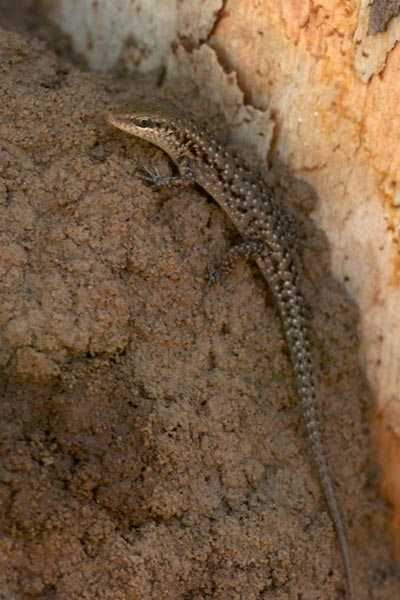 Here's an extra-speckly individual from the grounds of Gagudju Lodge Cooinda. This is even more speckly than the one from Ubirr.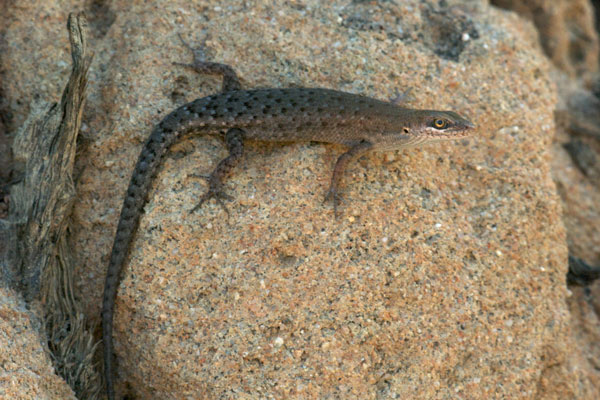 And one more from Kakadu, this time from near the southeast entrance.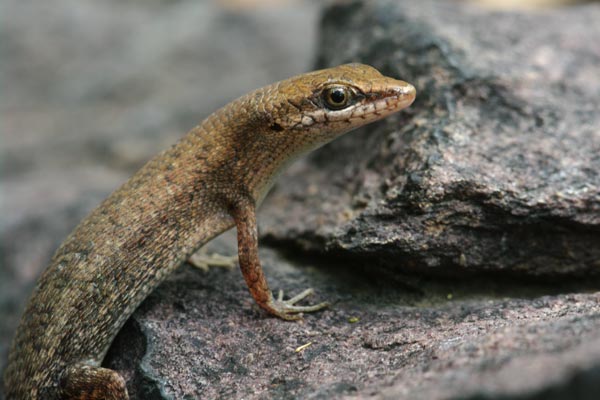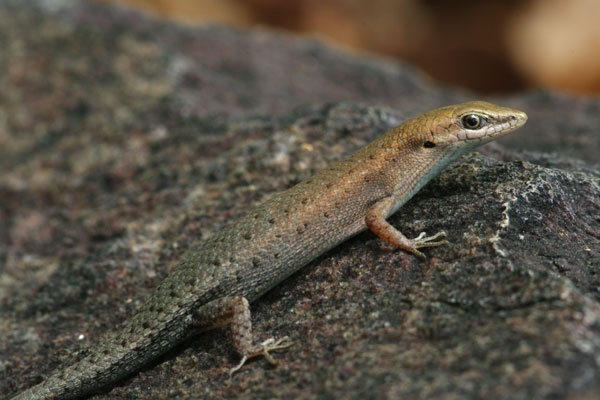 These two from Robin Falls are somewhat lighter in color overall than the other skinks I've identified as Carlia amax. These were the least skittish Carlia I had yet encountered, allowing me to get some nice close-ups. The double keels on most ventral scales that give this species its common name are clearly visible in the top photo.
Printed references: