wild
herps
Cyrtodactylus baluensis
—
Kinabalu Bent-toed Gecko
Also known as:
Kinabalu Angle-toed Gecko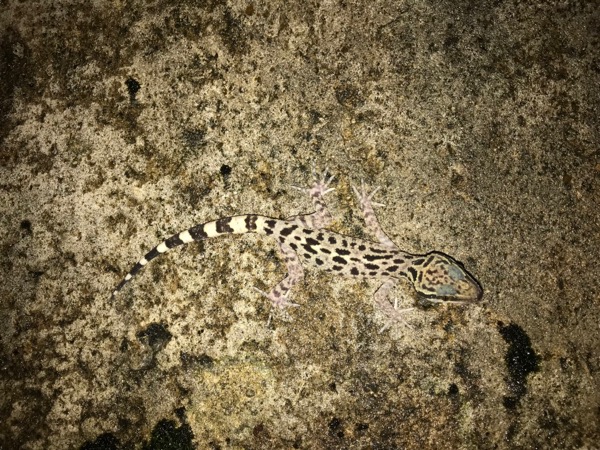 The highlands of Mt. Kinabalu are home to a pair of
Cyrtodactylus
species.
C. baluensis
is smaller and thinner and possesses more dark spots on the head than
C. matsuii
. This individual was small and thin (but could have been a youngster?), and had a fairly spotty head. Therefore I think it's
C. baluensis
, but I wouldn't place any large bets on that. (Sorry for the crappy iPhone picture, but it was raining and I didn't want to expose my bigger camera at the time.)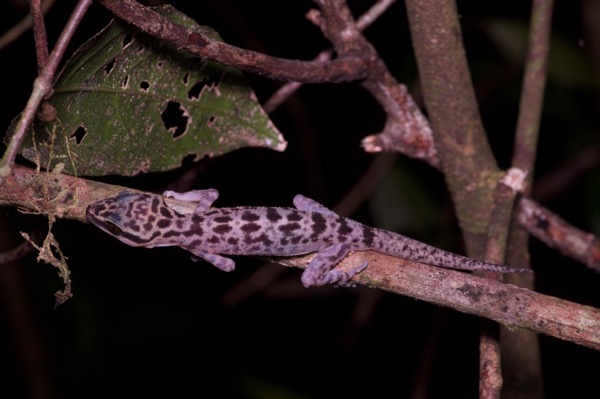 This one was also small and thin, and had a very spotty head. It struck me as being more clearly an adult than the previous one, so I'm more confident that this one is C. baluensis.
Online references:
Printed references:
Das, I. 2004. Lizards of Borneo
Das, I. 2010. A Field Guide to the Reptiles of South-east Asia
Malkmus, R., Manthey, U. Vogel, G., Hoffmann, P., & Kosuch, J. 2002. Amphibians & Reptiles of Mount Kinabalu (North Borneo)