wild
herps
Calumma brevicorne
—
Short-horned Chameleon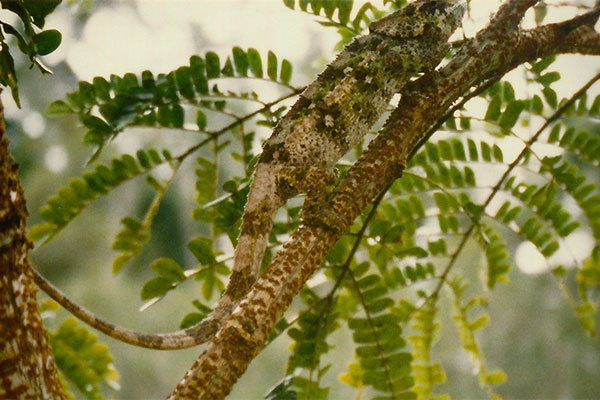 This beautiful chameleon lived in the tree just outside our room at the lodge.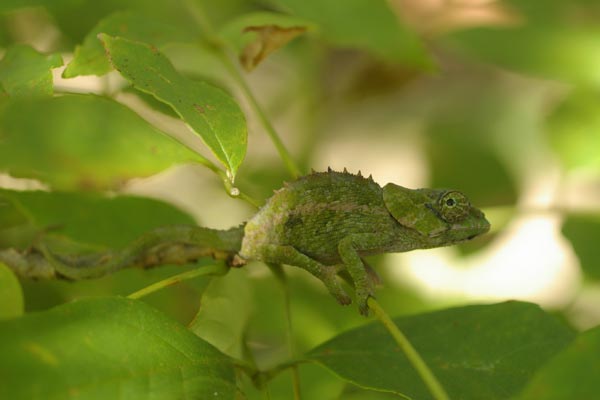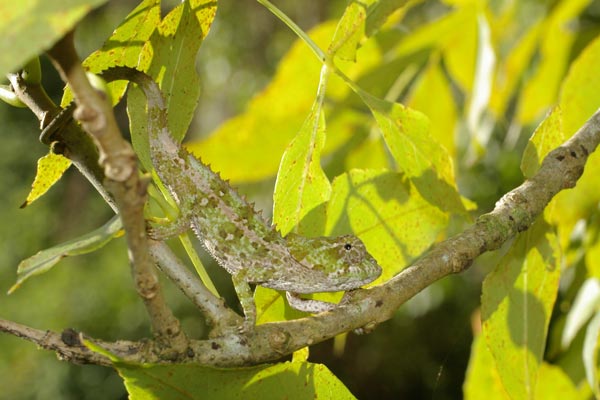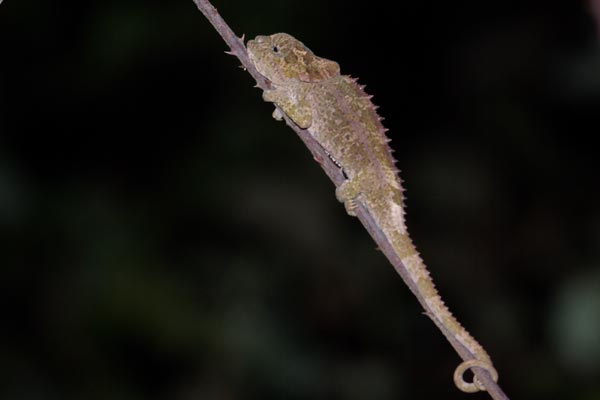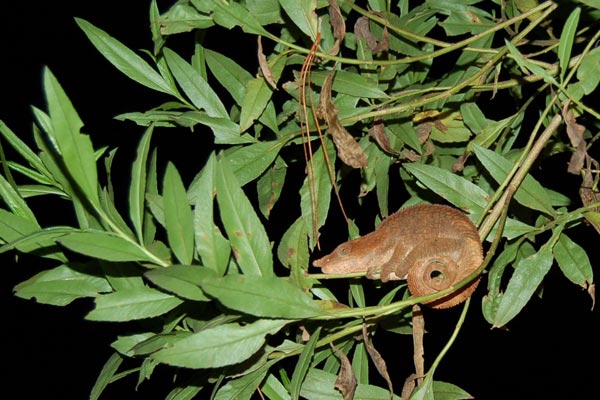 Calumma brevicorne
was the first chameleon we saw on this trip to Madagascar, and turned out to be the most common chameleon in this area. Most chameleons are easier to find at night because they tend to sleep on exposed branches and their bodies reflect light in a different way than the surrounding foliage. But these guys were so common around the entrance of Analamazaotra Reserve that we probably saw more of them during the day than at night. Their colors varied from mottled greens to plain brown. Most of the ones we came across were youngsters, like the first three pictured here. My sister Mary Sullivan took the last photo, which shows a sleeping adult.
Here is a list of all the reptiles and frogs I saw on this trip to Madagascar.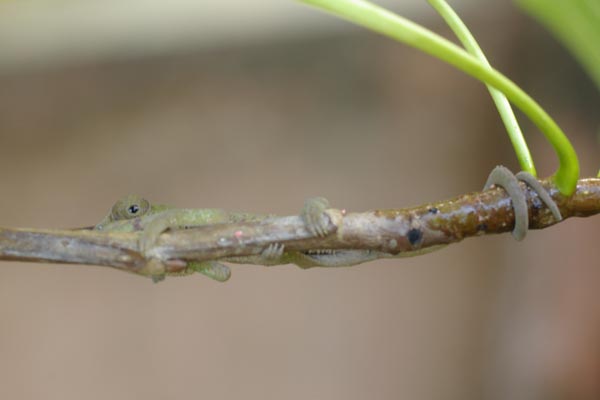 Chameleons, like some other
slow-moving arboreal lizards
, often try to conceal themselves by remaining on the opposite side of a narrow branch from a perceived threat.
Printed references: