wild
herps
Calotes calotes
—
Common Green Forest Lizard
Also known as:
Green Garden Lizard, Green Forest Lizard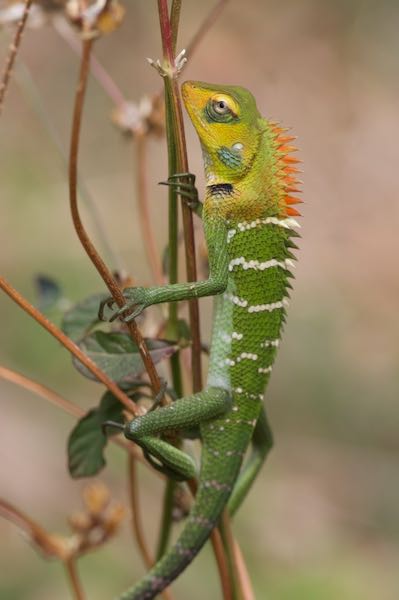 The bright red head of this proud male lizard caught my eye a few minutes after our arrival at the house where my guide Udaka Chanaya and I were to stay for a few nights. I snuck around to the other side to get less-obstructed photos, but he saw me coming, which worried him enough that in just a few minutes the bright red had faded to yellowish green.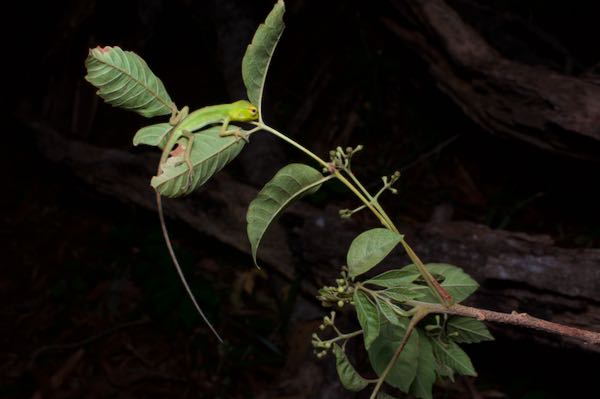 This was the first of many baby Calotes calotes we found sleeping in vegetation at night.
We did see many of these common lizards in forests, but we also saw a lot of them in gardens or otherwise near human habitation. This is one of the garden dwellers, eyeing me suspiciously as I got closer and closer with my iPhone.
One of the workers at the camp I had been staying in pointed out this beautiful adult male just as I was about to leave for our next desttination.
This was definitely in my top 10 "Sri Lanka agamids sleeping in awkward positions" list.
This one wasn't in the top 10, but still deserves an honorable mention.
I was very proud to spot this green-on-green lizard from the window of our moving car.
This is perhaps the very tiniest of all tiny Calotes calotes we saw.
Online references:
Printed references: