wild
herps
Corytophanes cristatus
—
Helmeted Basilisk
Also known as:
Casque-headed Basilisk, Casque-headed Lizard, Old Man Lizard, Helmeted Iguana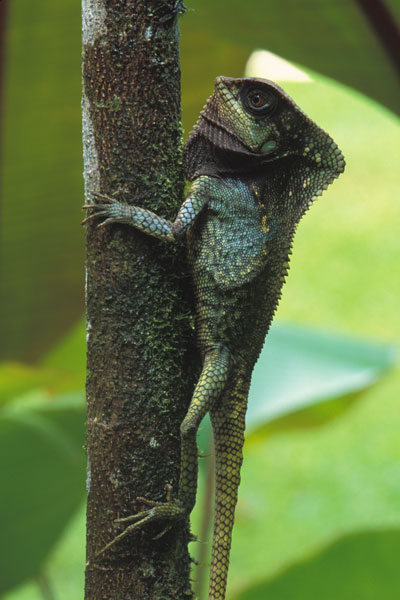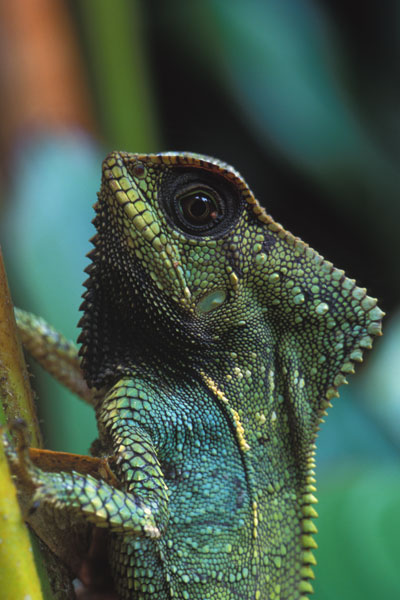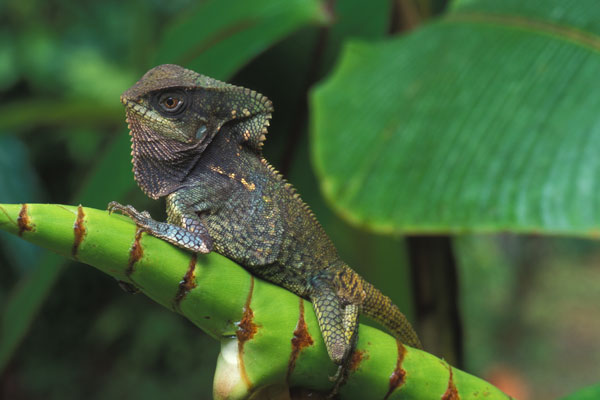 I was very excited to discover one of these lizards by flashlight at night, perched about 6 feet off the ground on a thin vertical branch. Later that night someone else found another, and we brought both back for photos the next day. I had searched for these lizards on earlier trips to Belize and Costa Rica, and was very happy to finally find one.
These lizards rely on their camouflage to an almost ludicrous extent. They sit absolutely still, usually perched vertically as in the first picture above. They are among the most cooperative saurian photo models you could hope for, though I should admit that one of the two got tired of me taking its picture after about fifteen minutes and made a half-hearted dash for freedom, which was easily thwarted. We released both of these in some vegetation near the cabins at the lodge, and they remained in the same places for at least two days (then we left town).
Here is a complete list of the species we found on this GreenTracks trip.
Printed references: