wild
herps
Conraua
cf.
derooi
—
undescribed species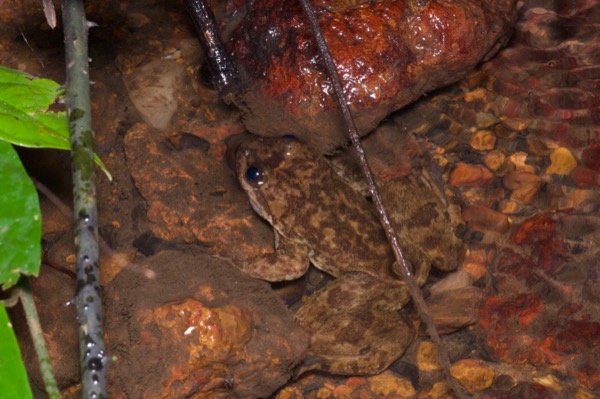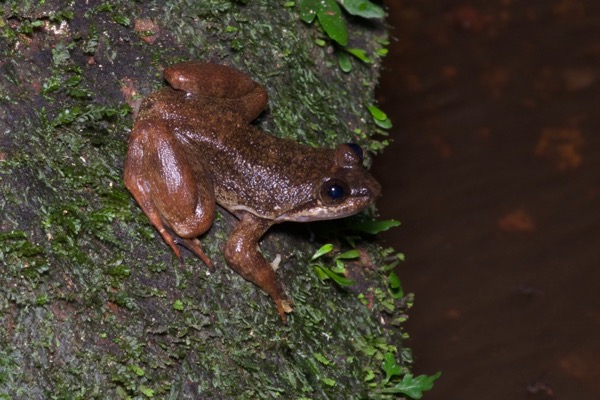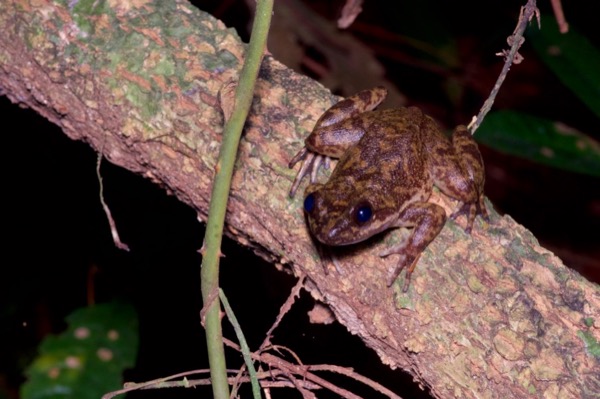 This is almost certainly the most endangered species of frog I've ever seen. These are currently classified as Togo Slippery Frogs (
Conraua derooi
), which are known from only a handful of locations and considered critically endangered. But Ghana frog expert
Caleb Ofori Boateng
, one of the leaders in
the effort to save the habitat of this frog
, told us that recent genetic studies have shown that the frogs known from this one location in Ghana are distinct enough to be a separate species (and thus, obviously, even more critically endangered than
Conraua derooi
itself).
Online references: