wild
herps
Calumma gastrotaenia
—
Short-nosed Chameleon
Also known as:
Perinet Chameleon, Malagasy Side-striped Chameleon
Subspecies I've seen: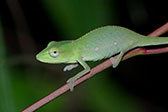 C. g. gastrotaenia
Common Short-nosed Chameleon
Calumma gastrotaenia gastrotaenia
—
Common Short-nosed Chameleon
Sadly, I didn't get a decent picture of this smallish and odd-looking chameleon (not that all chameleons aren't somewhat odd-looking).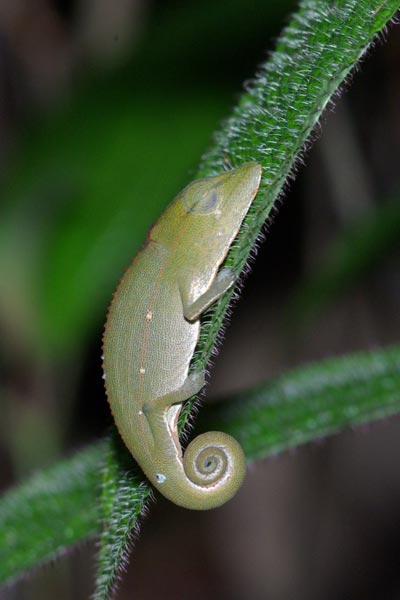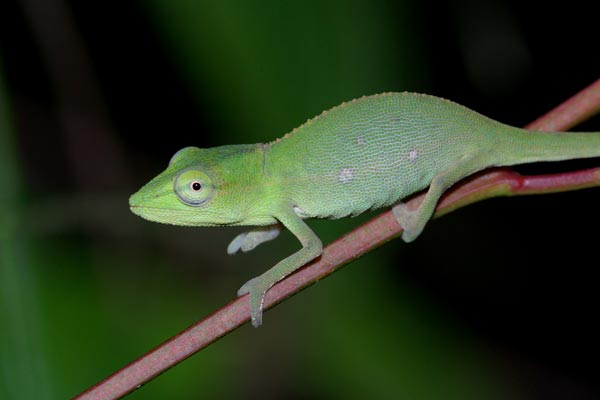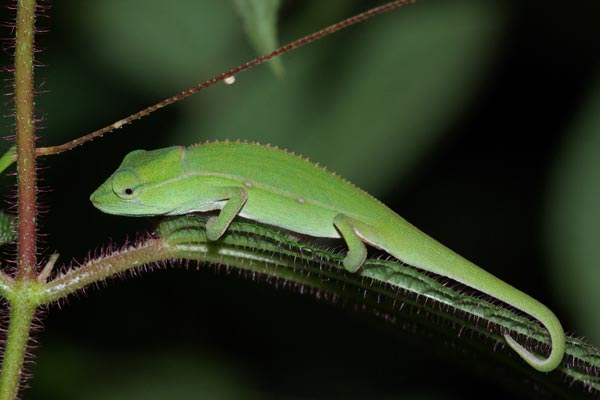 These chameleons were definitely easier to discover at night. I don't think we saw one during the day on our whole trip, though we saw at least a dozen at night.
Here is a list of all the reptiles and frogs I saw on this trip to Madagascar.
Just after darkness fell, we encountered this small chameleon while looking for nocturnal wildlife. He seems to be trying to hurry out of the frame.
Printed references: