wild
herps
Ctenotus helenae
—
Dusky Ctenotus
Some other names for this species:
Clay-soil Ctenotus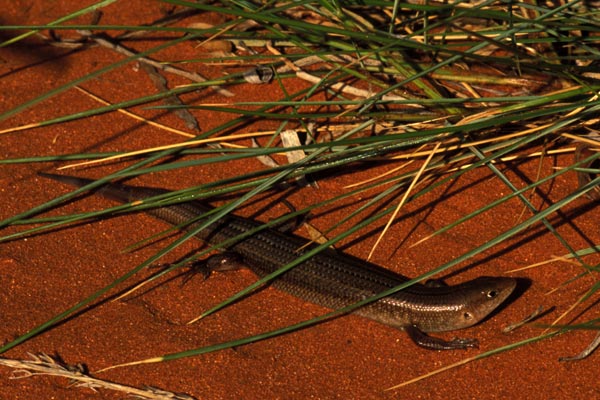 We saw a couple of these medium-sized, thick-bodied near their spinifex grass hiding spots in the red sand of the desert surrouding Uluru. The other one dashed off into the spinifex an instant, but this one was too comfy in the warming morning sun to mind a photo or two.
Here is a complete list of the reptiles and frogs I saw on this trip to Australia.
Printed references: