wild
herps
Crotalus horridus
—
Timber Rattlesnake
Also known as:
Canebrake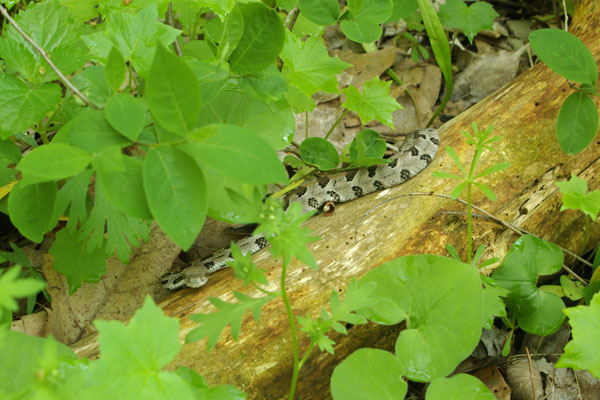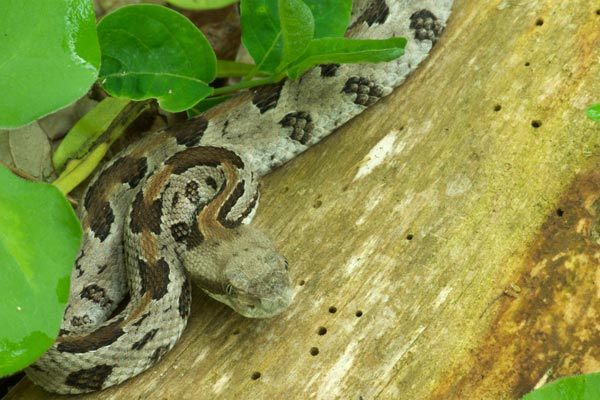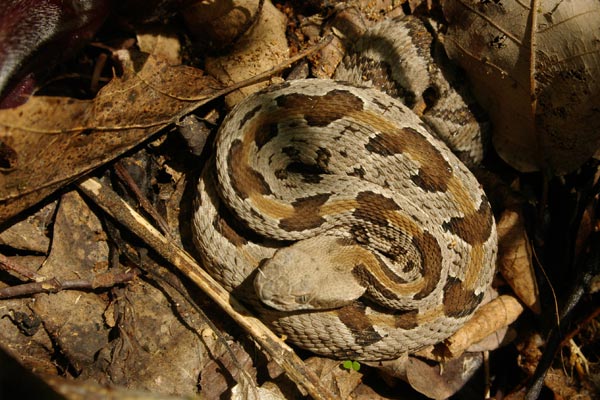 While strolling down Snake Road counting the
cottonmouths
, I noticed this beautiful young rattlesnake draped over a downed log. I took some photos and left it where it had been.
A couple of hours later I was coming back the other way and crossed paths with a fellow snake enthusiast, one who unlike me lived in the general area. We asked each other what we had seen that morning, and when I told him of the timber rattler he told me that he had been coming to this spot several times a year for many years and hadn't seen one in about six years, and that he really wanted to see more of them. (I suspect he mostly did his snake hunting planted firmly on the road, because I know that many people who spend time poking around in the woods and on the bluffs have seen many timber rattlers a day in this area.)
We wished each other well and continued walking, but just a few feet later I realized that we were very close to the spot in which I had seen the rattler earlier. I called my new acquaintance over and together we had a look at the exact spot. The snake was no longer visible, but I rolled the log over and sure enough there it was all coiled up beneath it. We both got some photos and we both left happy.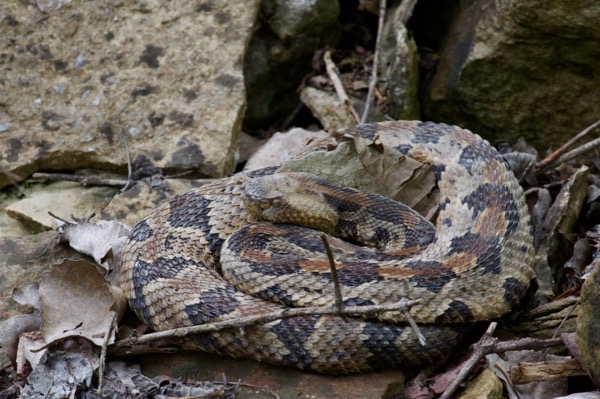 The Timber Rattlesnake, the only species of rattlesnake in the original thirteen U.S. colonies, is enshrined in this country's history on the revolution-era
"Don't Tread on Me" flag
. This is one of four or five we found in a couple of hours of searching around a known den site.
Printed references: