wild
herps
Ctenotus leonhardii
—
Common Desert Ctenotus
Also known as:
Leonhard's Skink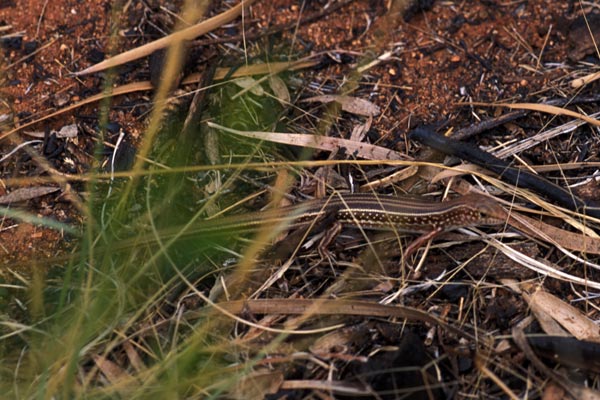 Australia has an outrageous number of skinks. This was the first of 16 skink species I saw in three weeks, which is almost exactly the number of skink species in all of the United States. This was perhaps the least cooperative of the species I ran across. I saw four or five of these while hiking at the base of Australia's most famous big rock, but it was at dusk so the light was dim, and none of them sat still long enough for me to position the tripod. All I got was a couple of fuzzy hand-held shots, but at least that was enough to identify the species.
Here is a complete list of the reptiles and frogs I saw on this trip to Australia.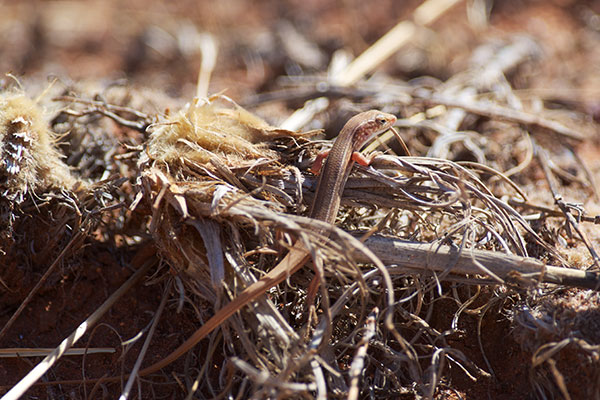 Some days are full of lizards, and other days are not, and the reason why is not always clear. On this warm, sunny day, I hiked the six-mile-trail around Uluru (biggest monolith in the wooooorld!) and saw only this one little bitty lizard. That is just not right.
Printed references: