wild
herps
Calliophis melanurus
—
Slender Coral Snake
Also known as:
Indian Coral Snake
Subspecies I've seen:
C. m. sinhaleyus
Sri Lanka Coral Snake
Calliophis melanurus sinhaleyus
—
Sri Lanka Coral Snake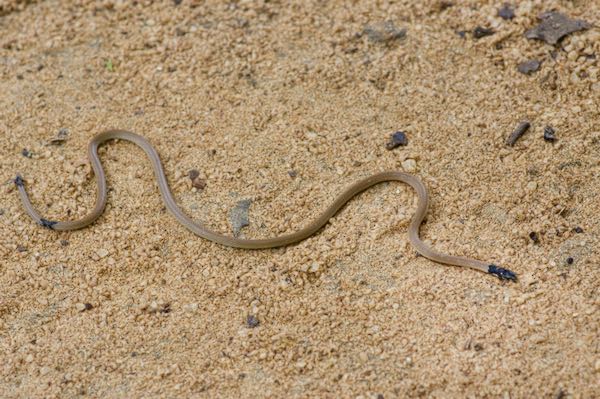 Like all coral snakes, this little guy packs some dangerously potent venom. But it was so small and thin with such a tiny little mouth that we gigantic mammals had no danger of being bitten. This snake was five inches long on a good day, and considerably thinner than a shoelace. We laughed at it.
Online references:
Printed references: