wild
herps
Calumma nasutum
—
Bignose Chameleon
Some other names for this species:
Nosy Chameleon
The scientific name for this species recently had its spelling corrected. The older name, Calumma nasuta, is still used in most literature.
A small chameleon with a big nose. Somehow I managed to avoid photographing one on this trip.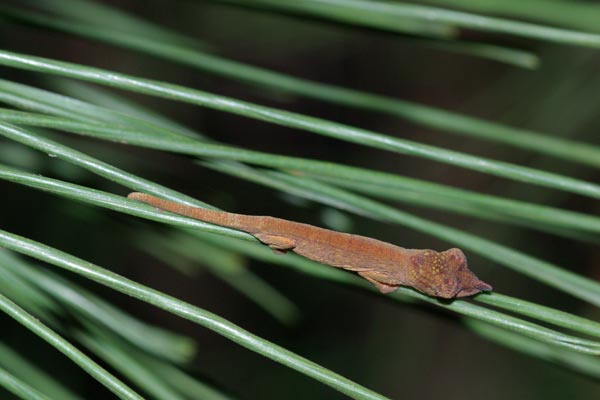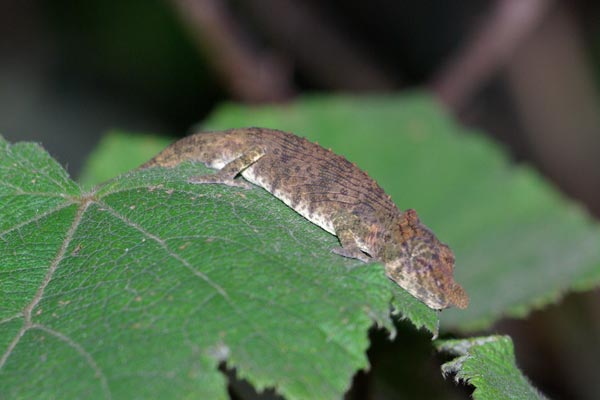 Ten years later, armed with a real camera, I tried to make up for my earlier missed opportunities. The first two
Calumma nasutum
we saw were sleeping in the foliage at night. These are the smallest of the arboreal chameleons, reaching a maximum total length of a little over four inches, though most individuals are considerably smaller. Their small size makes their silly clown noses even more humorous.
Here is a list of all the reptiles and frogs I saw on this trip to Madagascar.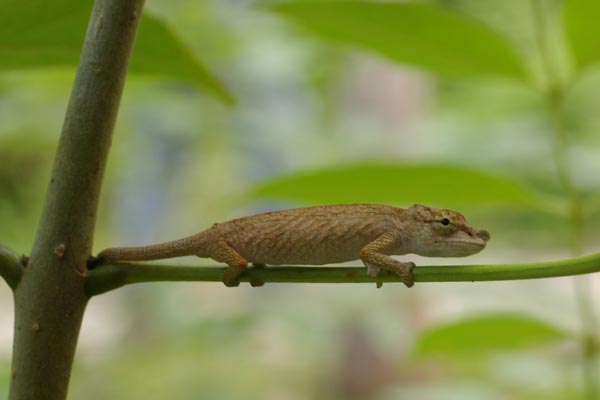 Here's a cute little one out during the day. The previous photo, with the larger rostral appendage (that is, silly nose bump), is a male. This one's smaller appendage identifies it as a female.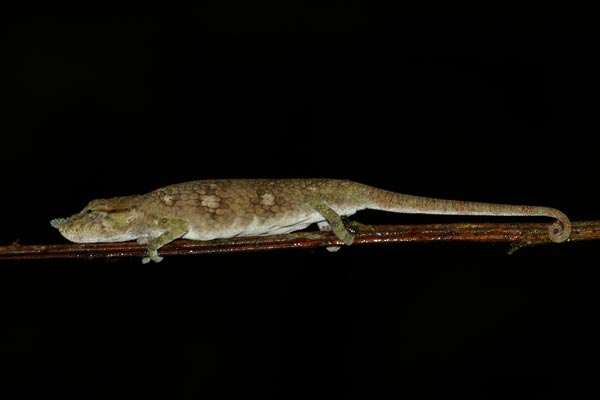 This little guy was sleeping in the light rain at night. He has a particularly attractive blue silly clown nose.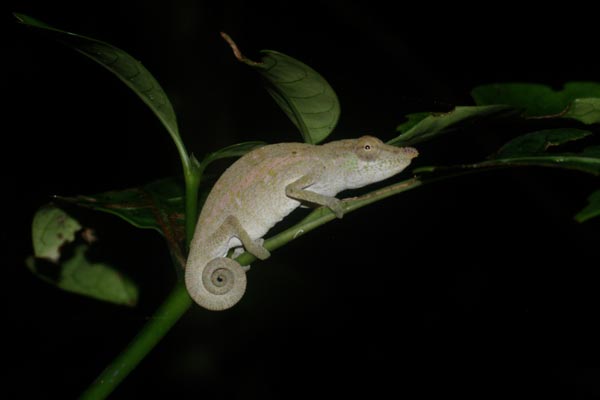 This one has fairly drab colors compared to ol' blue-nose in the previous photo, but any chameleon is a good chameleon.
Printed references: