wild
herps
Hemidactylus platyurus
—
Asian Flat-tailed House Gecko
Also known as:
Frilly House Gecko, Flat-tailed House Gecko, Asian House Gecko, Thailand House Gecko, Flat-tailed Gecko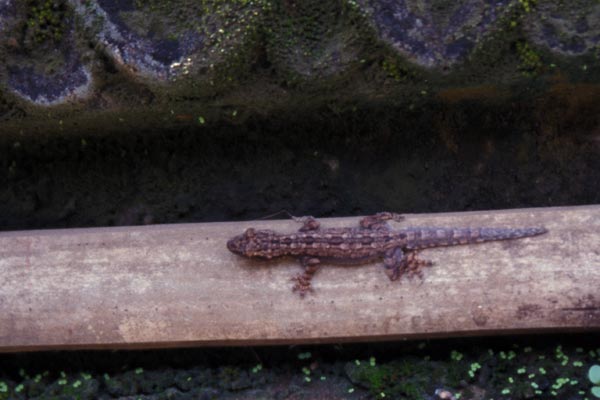 These attractive little geckos have relatively flattened bodies and tails in comparison to their
Common House Gecko
cohorts. They also have more interesting patterns, and they were also far less common in the places we visited. I only saw a handful of this species, compared to dozens of the other.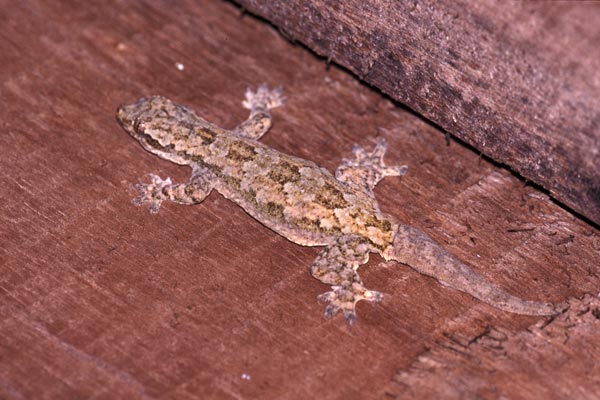 After an exhilirating morning of
dragon
-watching I noticed this fellow lurking in the roof of one of the buildings at the Rinca ranger station. Its tail has been regenerated, and the second-generation one isn't as flat or attractively patterned.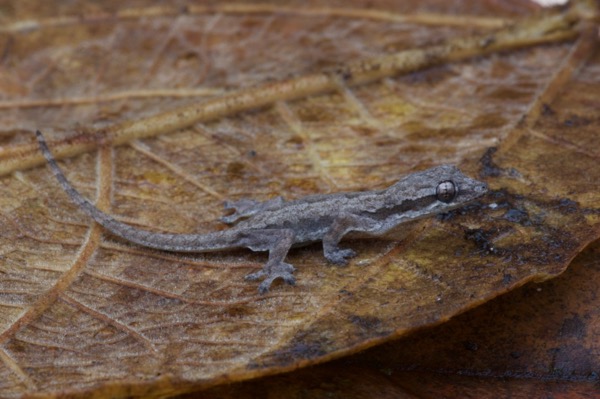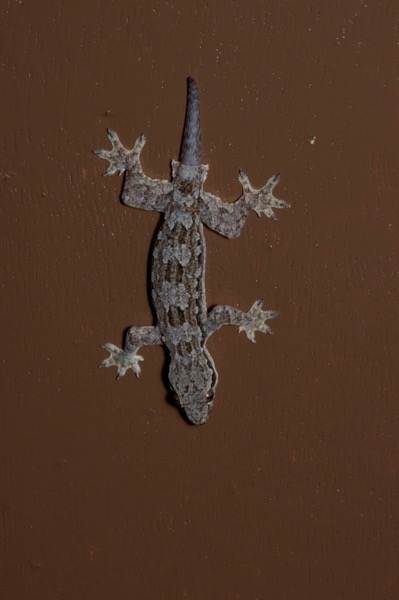 A number of these cosmopolitan geckos scurried about on buildings and signs near my hotel. Most of them didn't wait around for their photos though.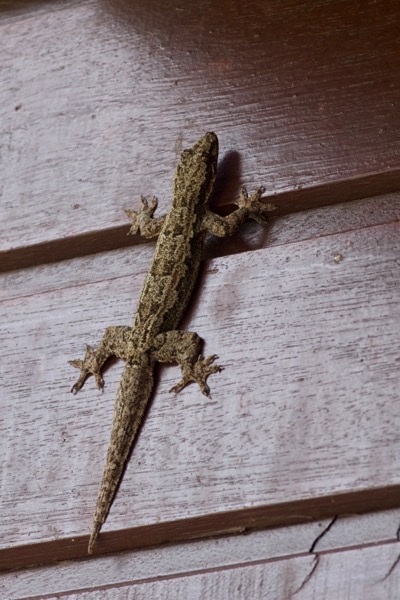 Whenever I return from the tropics, I always miss having geckos scurrying about in my room at night.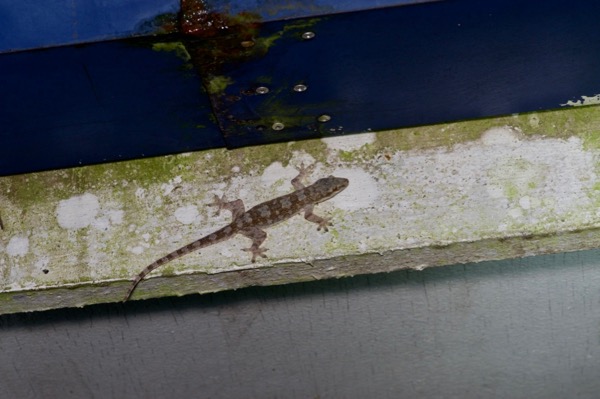 Several house gecko species are known from the Kinabalu Park HQ area, but the distinctive pattern gives this one away as Hemidactylus platyurus.
Printed references: