wild
herps
Crocodylus porosus
—
Estuarine Crocodile
Also known as:
Saltwater Crocodile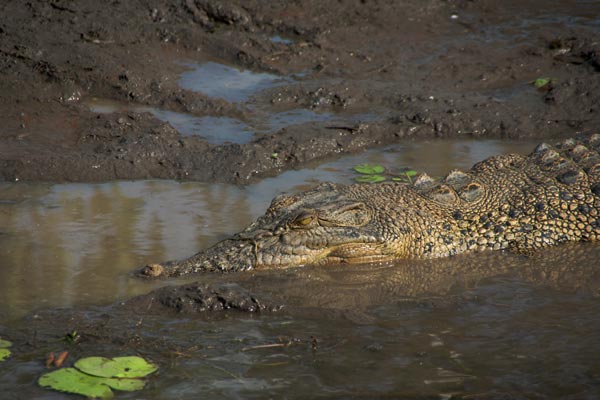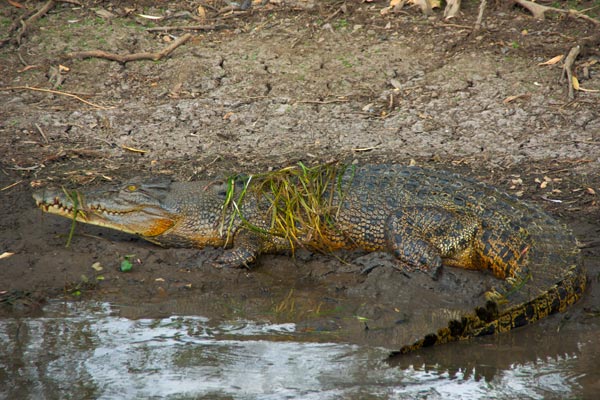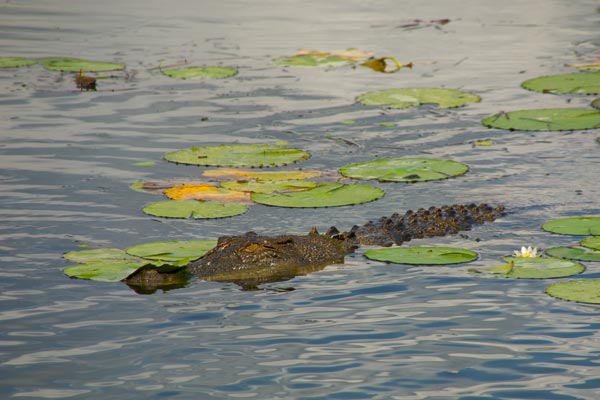 These are the big "Salties" that get periodic press coverage for chowing down on the occasional human. Elsewhere in the Top End tours are offered in which habituated crocs
jump out of the water
to snag proffered hunks of meat. We chose to skip the carnival atmosphere and view the more sedate crocs on the
Yellow Water billabong
.
I've written up an account of this three-week trip to Australia here.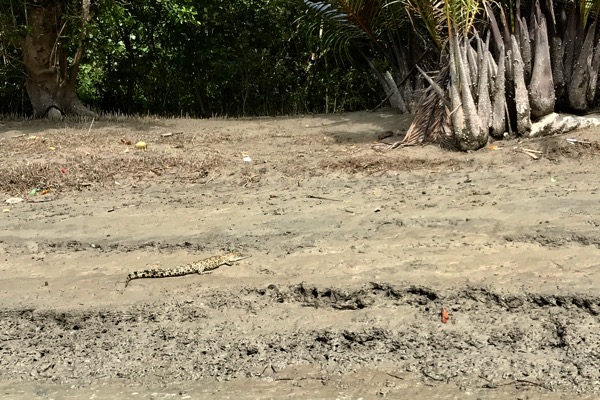 When my boat captain pointed out this young crocodile on the bank of the river leading back from Bako National Park, I was in no position to get a decent photo. My good camera was packed away in its bag, and my left arm was in a sling on account of my fracturing my wrist a couple of hours earlier. I couldn't retrieve and assemble my camera with one hand in any reasonable amount of time, plus I wouldn't have been able to hold it with two hands even if I could assemble it. Also, whenever my left arm got jostled a little a searing pain pulsed through my wrist. But, fortunately for my herp documentation needs, I managed to retrieve my iPhone from my right pocket with my right hand while only jostling my left arm a little. This was the last species I saw on my too-short trip.
My Travelogues and Trip Lists page includes a complete list of the herps I saw in the wild on this trip to Malaysia, as well as a travelogue of the trip.
Printed references: