wild
herps
Chalcorana raniceps
—
Jade-backed Stream Frog
Some other names for this species:
Copper-cheeked Frog, White-lipped Frog
This is Borneo's equivalent to the mainland's
Chalcorana labialis
. The taxonomic history is too confusing for me to repeat here. Note that
Chalcorana megalonesa
, which is also reasonably widespread in Borneo, looks basically exactly the same except that it is somewhat larger and tends to have a brownish back rather than a greenish back. So take my IDs of this species with an even larger grain of salt than usual.
Some authorities place this species in the genus Hylarana.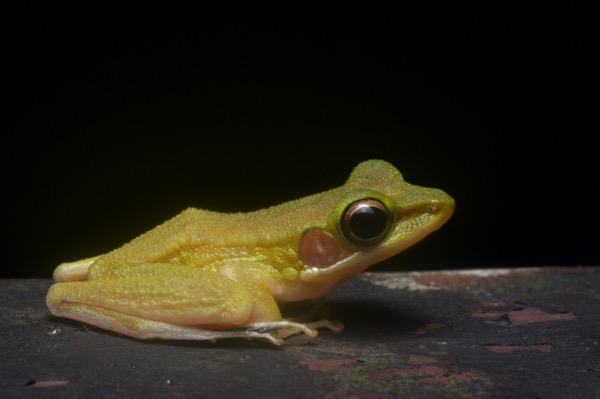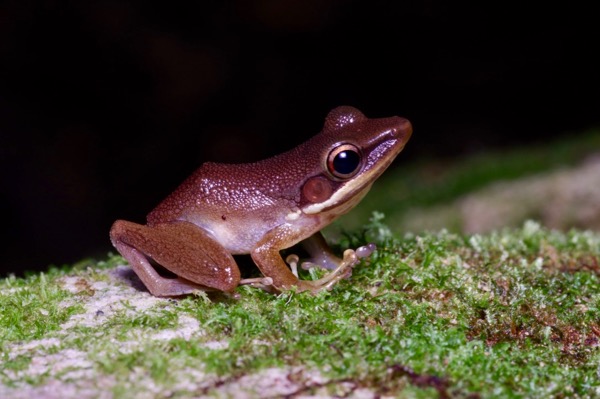 Hmm, this frog is perhaps a bit of a mystery.
Chalcorana raniceps
is described on
Frogs of Borneo
as "a small green frog, sometimes with brown back". To my non-professional eyes, this frog looks extremely similar to
C. raniceps
in all ways except a total lack of green. But I don't see any other candidates. My best guess is that it is just an unusual color variation of
C. raniceps
, but who knows?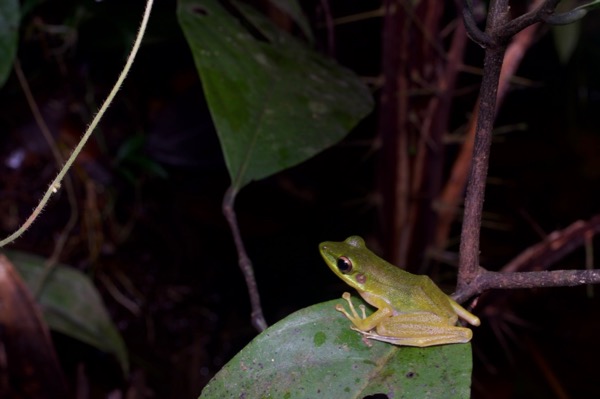 A reasonably small green frog, with a slightly brownish back. But maybe it is
Chalcorana megalonesa
instead?
Online references:
Printed references:
Inger, R. F., Stuebing, R. B., Grafe, T. U., Dehling, J. M. 2017. A Field Guide to the Frogs of Borneo, Third Edition
Wahab, T. B., Das, I., Min, P. Y., Haas, A. 2014. A Photographic Guide to Frogs of Kubah National Park