wild
herps
Chalcorana raniceps
—
Borneo White-lipped Frog
Also known as:
Jade-backed Stream Frog, Copper-cheeked Frog, White-lipped Frog
This is Borneo's equivalent to the mainland's
Chalcorana labialis
. The taxonomic history is too confusing for me to repeat here. Note that
Chalcorana megalonesa
, which is also reasonably widespread in Borneo, looks basically exactly the same except that it is somewhat larger and tends to have a brownish back rather than a greenish back. So take my IDs of this species with an even larger grain of salt than usual.
Some authorities place this species in the genus Hylarana.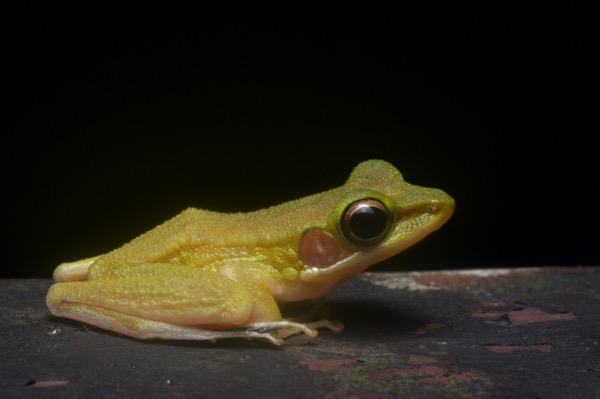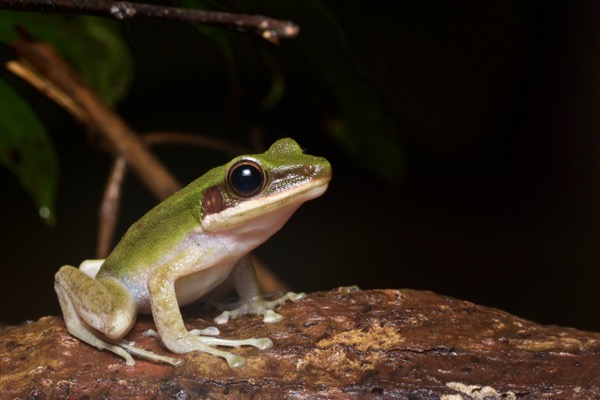 I initially thought that this large-ish individual was the similar-looking but significantly larger frog Chalcorana megalonesa, but I have since been informed that C. megalonesa is not known from this area of Sarawak.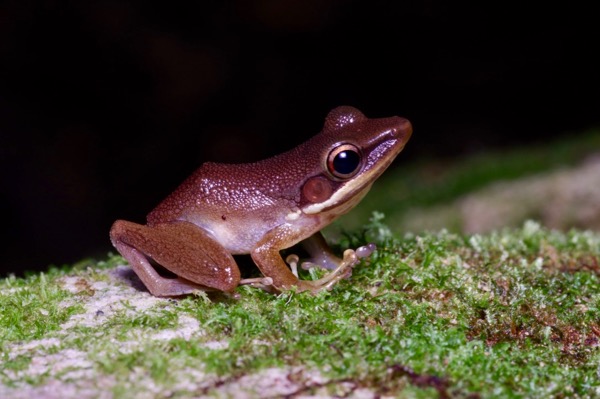 Hmm, this frog is perhaps a bit of a mystery.
Chalcorana raniceps
is described on
Frogs of Borneo
as "a small green frog, sometimes with brown back". To my non-professional eyes, this frog looks extremely similar to
C. raniceps
in all ways except a total lack of green. But I don't see any other candidates. My best guess is that it is just an unusual color variation of
C. raniceps
, but who knows?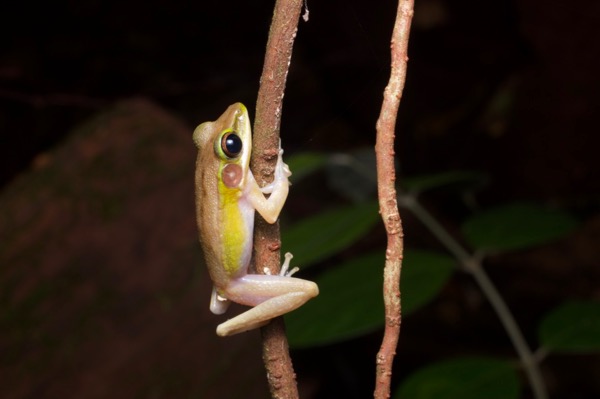 This was another big 'un, which I initially ID'ed as
C. megalonesa
before being educated about this matter
on iNaturalist
.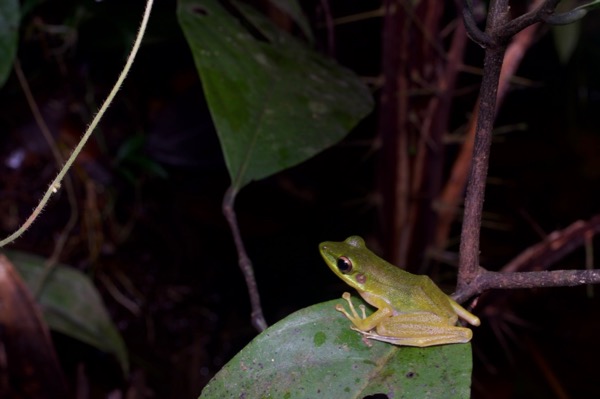 A reasonably small green frog, with a slightly brownish back. But maybe it is
Chalcorana megalonesa
instead?
Online references:
Printed references:
Inger, R. F., Stuebing, R. B., Grafe, T. U., Dehling, J. M. 2017. A Field Guide to the Frogs of Borneo, Third Edition
Wahab, T. B., Das, I., Min, P. Y., Haas, A. 2014. A Photographic Guide to Frogs of Kubah National Park