wild
herps
Carlia rubrigularis
—
Northern Red-throated Skink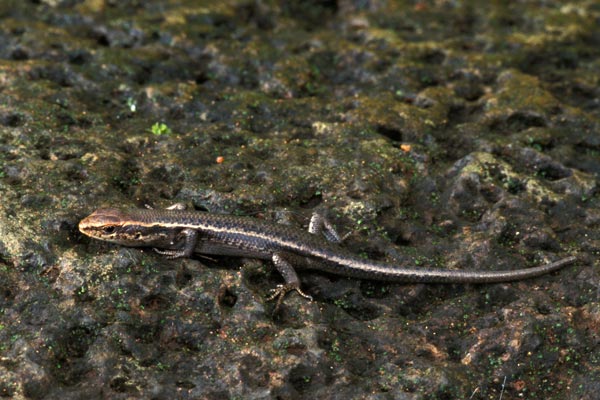 This young skink was warming itself on a dark lava rock near the visitor's center for Lake Barrine, where we were waiting to board the wildlife-viewing boat cruise. Wildlife is all around us if we just look for it.
Here is a complete list of the reptiles and frogs I saw on this trip to Australia.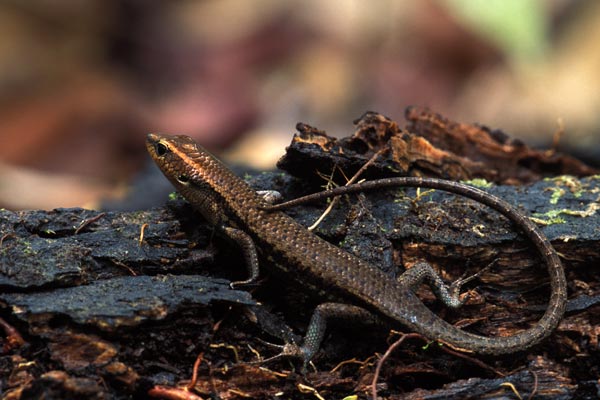 Several of these skinks were actively foraging in the leaf litter, but only this one decided to sit still and pose for me.
Printed references: