wild
herps
Concinnia tigrinus
—
Rainforest Water Skink
Also known as:
Yellow-blotched Forest-skink
This species was formerly placed in the genus Eulamprus.
Another in the large number of typical skinks I ran across in the Australia — fairly small, smooth, and fast.
Eulamprus tigrinus
lives only in the swath of tropical rainforest in north-east Queensland.
This skink was formerly included in the genus Sphenomorphus.
Here is a complete list of the reptiles and frogs I saw on this trip to Australia.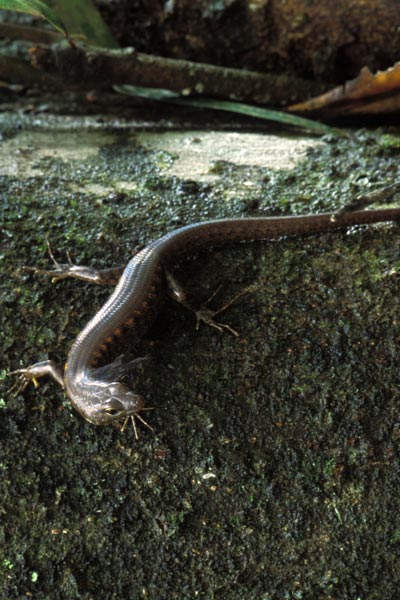 I saw several of these skinks in different areas. They were typically perched on a sunlit spot in the forest.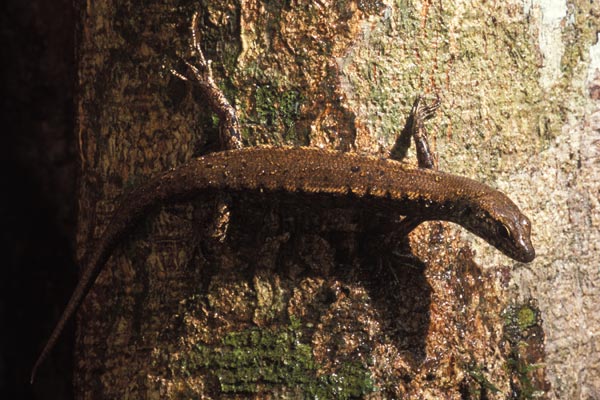 Here's another sun-patch-basker on the side of a tree.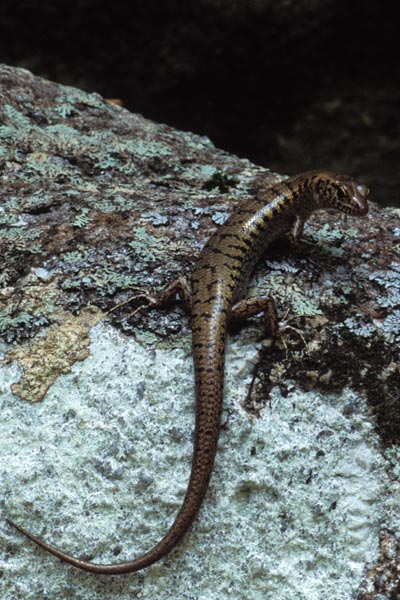 Here's a particularly lovely specimen showing its colors on a boulder at the edge of the Mossman River.
Online references:
Printed references: