wild
herps
Ctenophorus vadnappa
—
Red-barred Dragon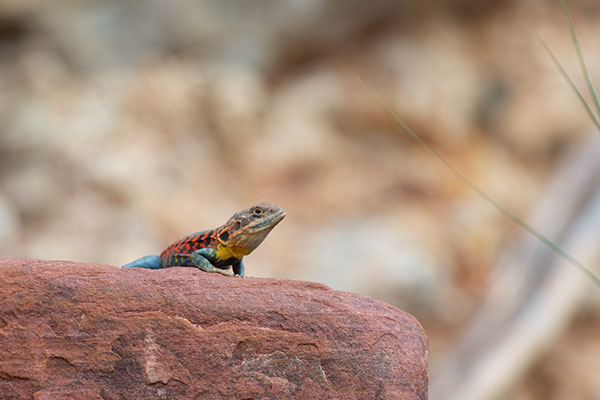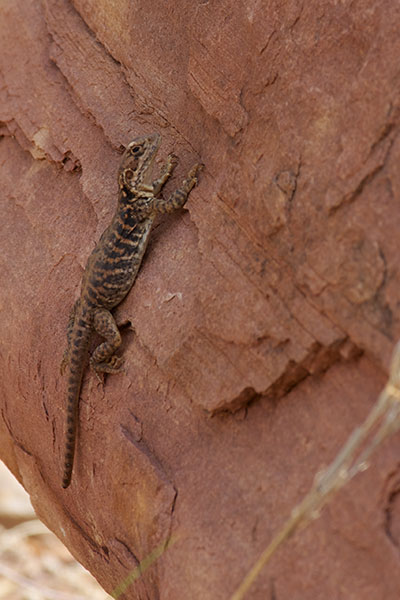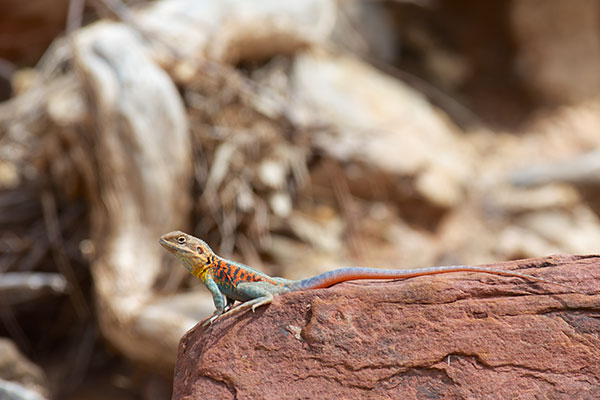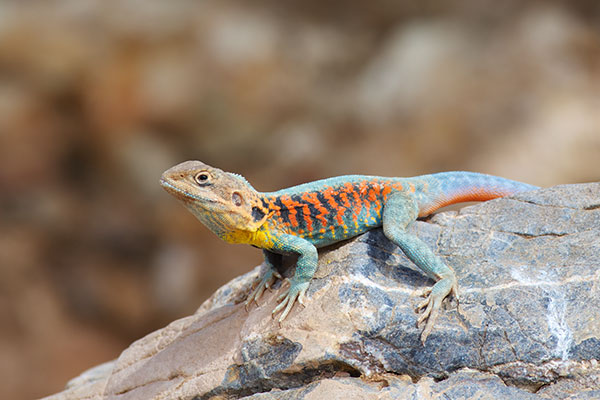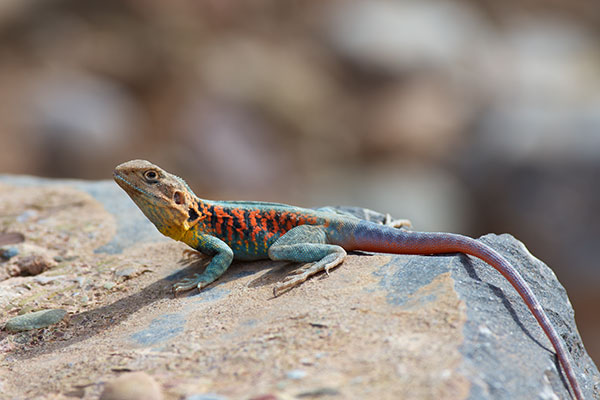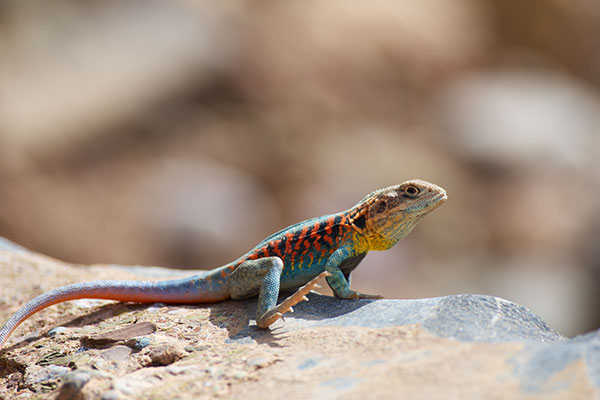 Adult male Red-barred Dragons in their breeding colors are perhaps the most beautiful lizards in Australia (or anywhere else?). The bright colors of this prime specimen caught my eye from a distance while it was motionless on a high rock (first picture). A female of the species clung to the side of the same rock (second picture). I spent the next half hour or so following the male around as he sprinted from rock to rock. He would sometimes stop to bask for awhile, sometimes do some he-man push-ups, and sometimes patrol the edges of his latest rocky perch to look for tasty insect snacks.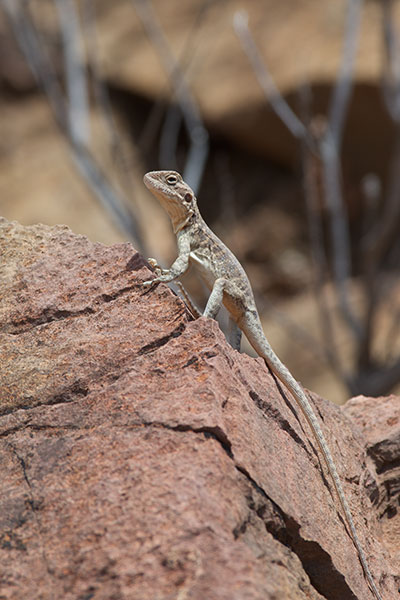 Females and juveniles have a similar pattern to the males, but without the bright colors. In some cases, like in this subadult, the banding is so low-contrast that it's almost invisible.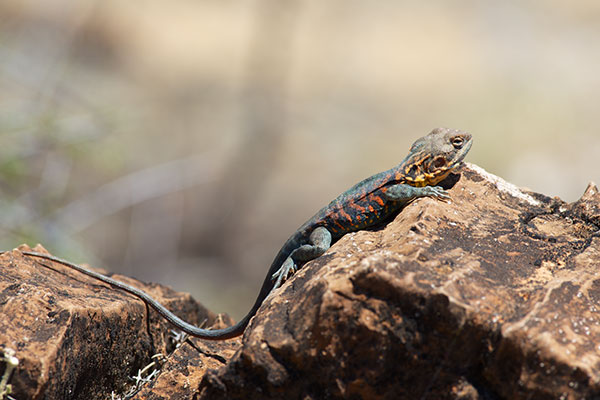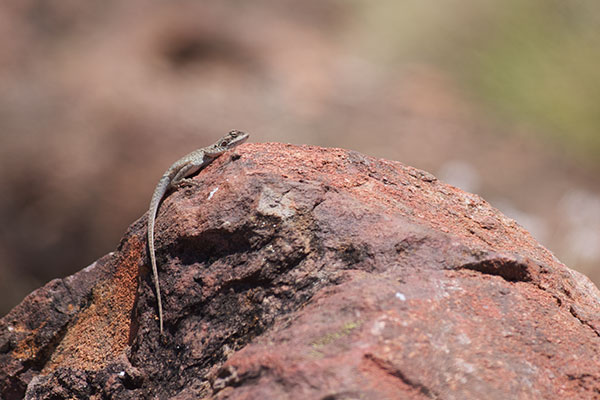 I saw a few more Red-barred Dragons in Arkaroola a couple of days later, but none as spectacular as that amazing male from Wilkawillina Gorge.
Printed references: