wild
herps
Dromicodryas bernieri
—
Bernier's Striped Snake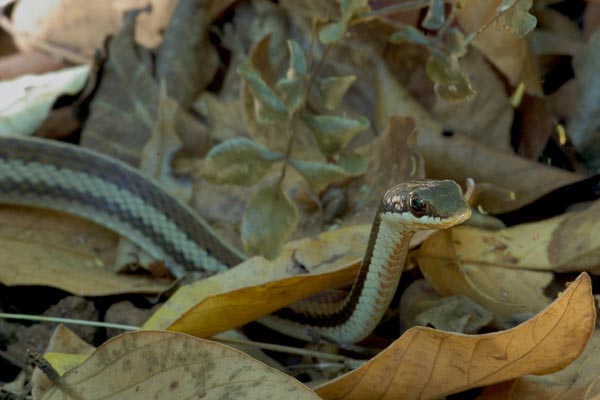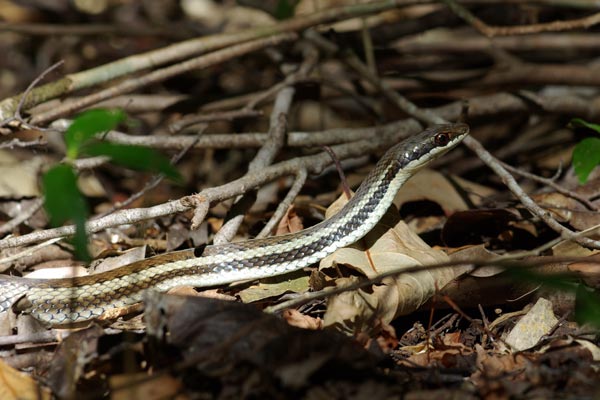 Holding its large-eyed head high as it scanned the area for prey and predators, this snake strongly reminded me of the
Striped Whipsnake
of the U.S. southwest.
Here is a list of all the reptiles and frogs I saw on this trip to Madagascar.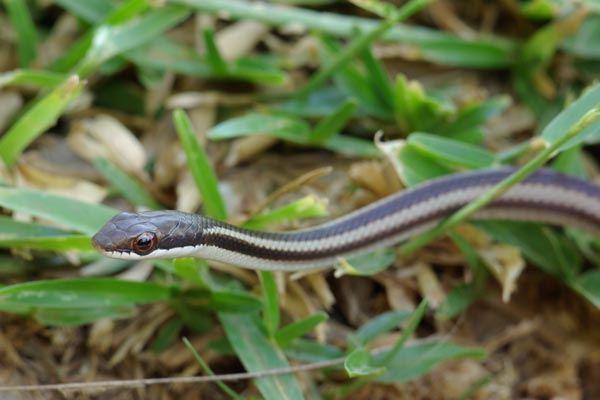 This little baby was meandering across the lawn just in front of the outdoor dining area at Anjajavy at lunchtime. Fortunately I had learned early on to bring my camera with me to all meals.
Printed references:
Glaw, F., Vences, M. 2007. A Field Guide to the Amphibians and Reptiles of Madagascar, Third Edition
Glaw, F., Vences, M. 1994. A Fieldguide to the Amphibians and Reptiles of Madagascar, Second Edition
Henkel, F., Schmidt, W. 2000. Amphibians and Reptiles of Madagascar and the Mascarene, Seychelles, and Comoro Islands