wild
herps
Dendrelaphis caudolineatus
—
Striped Bronzeback
Some other names for this species:
Gray Bronzeback, Stripe-tailed Bronzeback, Striped Racer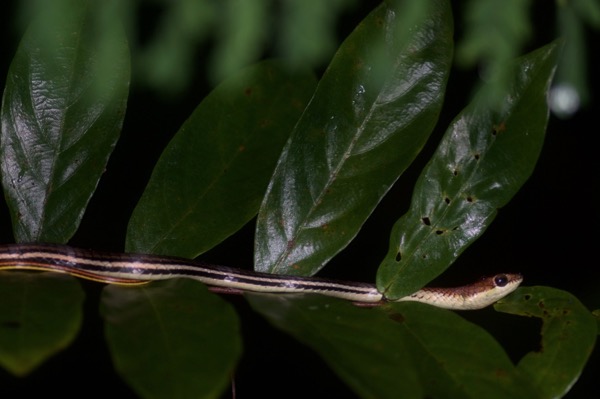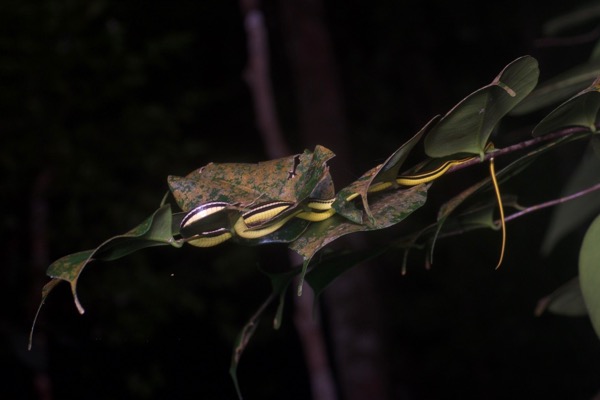 I found a second one in Borneo later on the trip. I wasn't sure I'd be able to identify it from this angle, but the stripes and colors give it away.
After taking this photo of the snake perhaps eight feet off the ground, I tried to capture and pose it. You would be amazed at how quickly it went from sleeping to vanishing into the leaf litter. Well, you might not be amazed, but it certainly caught me off guard.
After a number of nighttime sightings of sleeping Dendrelaphis, I finally saw one active, during the day. It was slowly patrolling a log pile beside a medium-sized creek. I set up my 300mm lens on a tripod and tried my best not to disturb its hunt. I'm pretty sure it was aware of my presence, but I stayed far enough away that it didn't take flight immediately.
Online references:
Printed references: