wild
herps
Diporiphora magna
—
Yellow-sided Two-lined Dragon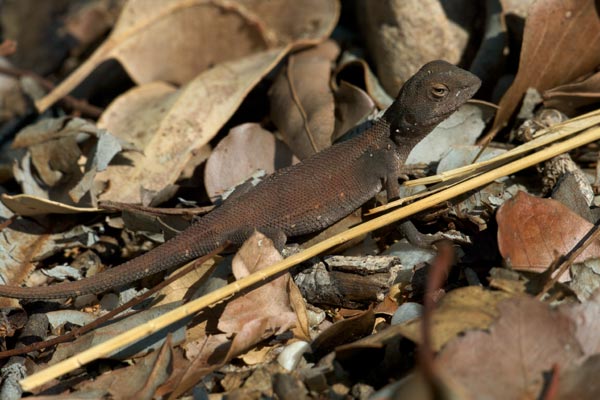 My wife Monica spotted this well-camouflaged small dragon in the leaf litter. I recognized it as a
Diporiphora
species that I had not previously seen, but wasn't familiar enough with the different species in this genus to identify it further. After some research, I concluded that it is probably
D. magna
, though I haven't yet seen another photo that is this mostly uniform dark brown color.
I've written up an account of this three-week trip to Australia here.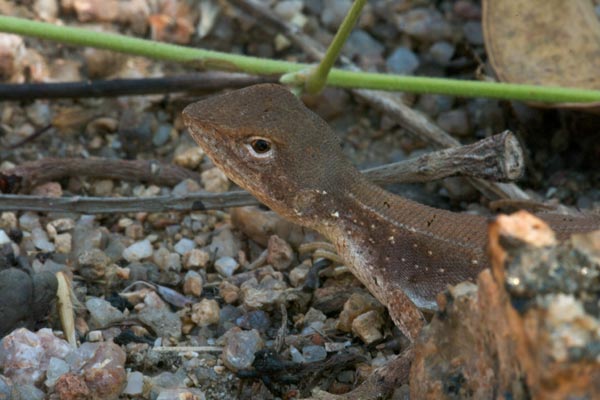 Not far down the road, we pulled over to poke around near a very attractive rock pile, because it looked like the kind of place in which the cool lizards would hang out. And indeed this little guy was doing that very thing.
Printed references: