wild
herps
Dendrelaphis pictus
—
Gmelin's Bronzeback
Some other names for this species:
Common Bronzeback, Painted Bronzeback, Painted Bronzeback Tree Snake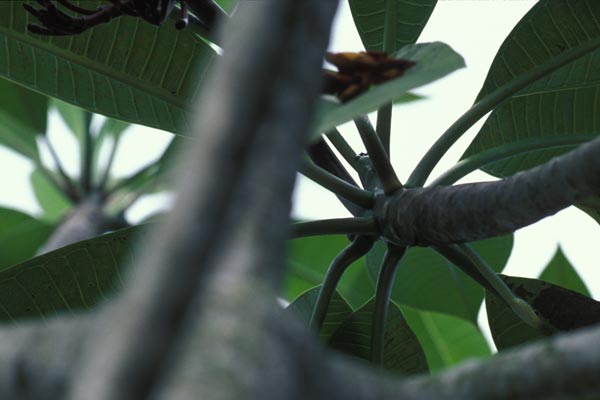 I spotted this long thin elegant snake gliding slowly in the branches of this tree. By the time I could point my camera at it, it had begun its escape. I managed this one shot that shows the head and a little of the neck from almost directly underneath, then it simply vanished, quickly and completely. Even in this picture I have no idea where it's hiding the majority of its body. We saw another one on Komodo a few days later, and that one similarly vanished into the tree before I could get even a single shot.
Printed references: