wild
herps
Dicamptodon tenebrosus
—
Coastal Giant Salamander
Also known as:
Pacific Giant Salamander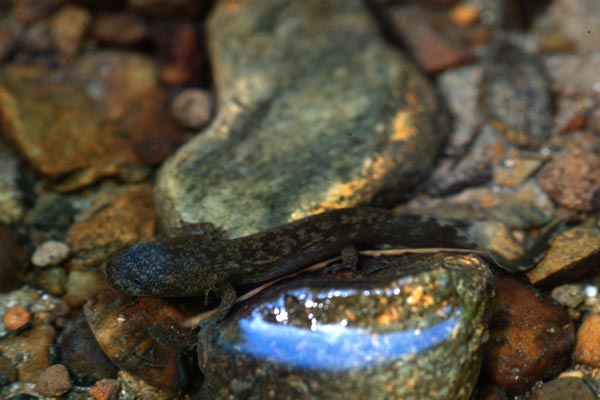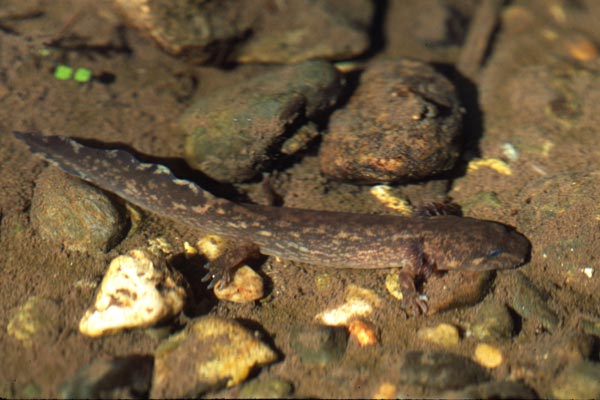 These salamander larva are often the most common predators in the streams where they reside, feeding off anything smaller. I was hoping to find the large adult form on land, but had no such luck. Sometimes this species remains in larval form for its whole life, even reproducing in that form, a phenomenon called neoteny.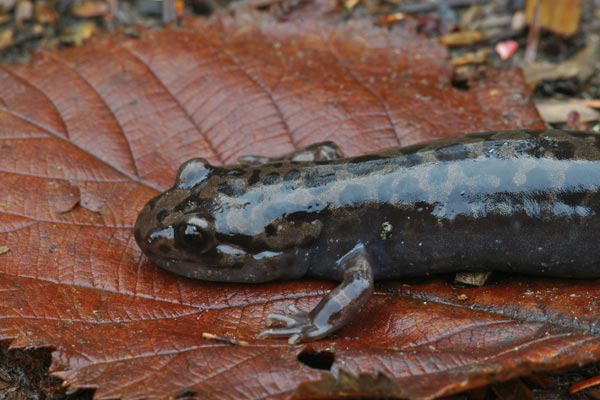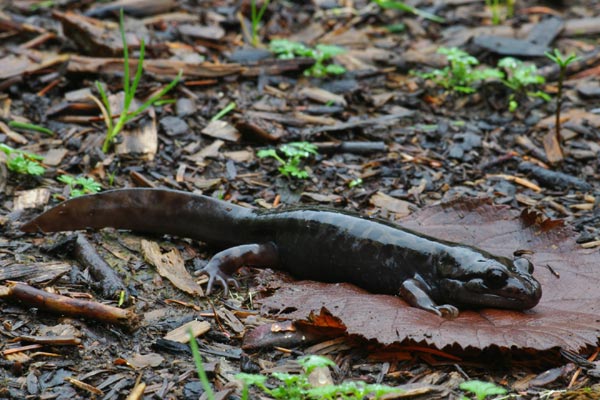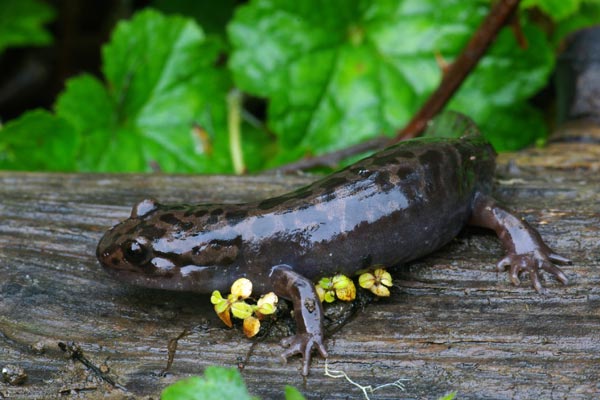 Finally, my first terrestrial form Giant Salamander. On my first morning of a week-long trip to Mendocino County, I found this great gloppy glob of a salamander hiding under the only loose piece of bark in our campground.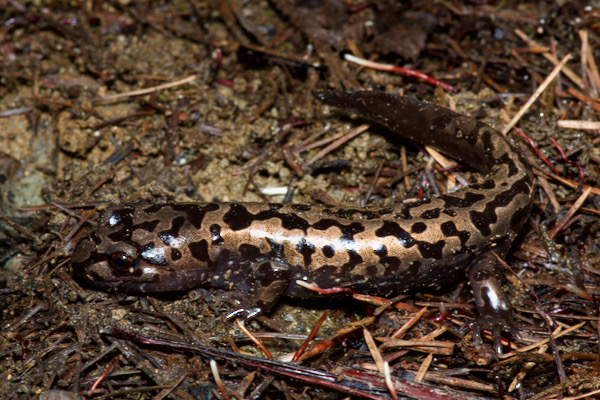 And a mere fifteen years later I found my second terrestrial-form Coastal Giant Salamander. (I admit that in the meantime I had also seen a couple of terrestrial-form
California Giant Salamanders
, which live closer to my home.)
Printed references: