wild
herps
Draco volans
—
Javanese Flying Lizard
Also known as:
Common Gliding Lizard, Common Flying Lizard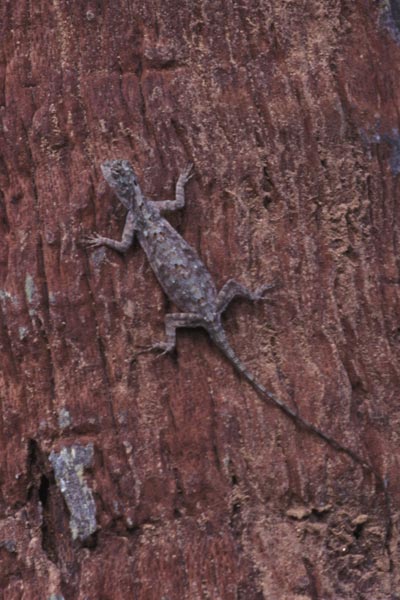 My wife and I flew to Bali as the first step of our trip out to the legendary home of
Komodo dragons
. As we rode in a bus from the Bali airport to our lodging for the next couple of days, I was thrilled to see what I thought I recognized as flying lizards clinging to tree trunks along the road. Sure enough, these fantastic lizards were quite common in this area.
Printed references: